Lea Michele's Before Photos – Glee Star's Had Surgery?
Introduction
Lea Michele is one of, if not the star of the now worldwide famous television series – Glee. She's appeared in every single of the 121 episodes following its premier back in 2009. The show went for seven years, finishing up in 2015. Lea was 23 years old when the first episode came out, allowing us to watch her grow up throughout her mid-twenties. This is likely the reason why many people have been wondering whether she's had plastic surgery or not – we've simply seen her grow up in front of our own eyes!
Before we get into the plastic surgery discussion, let's learn a little bit more about her. But before we even do that! Let's take a moment to appreciate the show which shot her to fame. How's this for a rap sheet:
4 Golden Globes
79 awards
196 further nominations
Lea herself was nominated for two of the Golden Globes, both for Best Performance by an Actress in a Television Series – Comedy or Musical in 2010 and 2011. Unfortunately, Laura Linney and Toni Collette both took home the trophy for those years. If you're interested, you can check out all of Lea's Golden Globe antics here. She has, however, won another 10 awards plus 27 more nominations. You can see them all here.
Born on August 29th, 1986, Lea initially began her career in broadway starring in such plays as Les Miserables and Fiddler on the Roof. Her first appearance on screen was in Third Watch (2000), but as you know, it wasn't until the world was hit with Glee, that she became a near-household name. How did this happen? Simple – Glee was watched a total of 898 million times! Yep – nearly one billion times! You can check here for the reception of each individual season.
Ok, ok. Now you know who Lea is, let's move on to the good stuff! Her transformation over the course of her young acting career, and whether or not plastic surgery has been a part of it. As a preface, celebrities are one of the highest demographics of people who go under the knife for physical alterations, simply because most of the world is constantly looking at them to appear their best.
The media and paparazzi scrutinize every imperfection of their body to the point where the pressures are so intense, some of the celebrities cave in and opt to visit a surgeon for some plastic surgery for the sole reason to get these gossipers to bugger off. Let's find out if Lea has been able to stand her ground, or bowed to the crushing pressures of our modern society.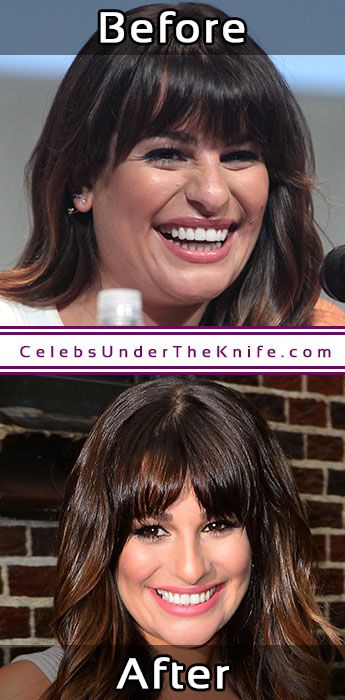 Rhinoplasty on the list?
Rhinoplasty is the fancy (technical) way of saying nose job. The word comes from a Greek origin rhis meaning nose, and plassein meaning to shape. Hence – to shape the nose. So, has Lea's nose been reshaped by the steady hands of a surgeon? Unlikely.
Sure, in some photos (depending on the angle and lighting), her nose does indeed seem to be vastly different. And taken out of context, the changes in width, nostril flare, bridge size, and curve of it can be considered to have been altered through plastic surgery. But if we keep it objective and try and portray her nose in the same position before and after, there are little changes to be seen.
Did you know, your nose is one part of your body (along with your ears) which never stops growing! So over the 17-year transformation which you'll soon come to down below, her nose, along with yours, has been naturally growing every year, every day, and every second.
If you want to see what clear evidence of a nose job looks like, look no further than Farahdhukai's nose transformation and the Dirty Dancing star – Jennifer Grey and how she regrets her nose job.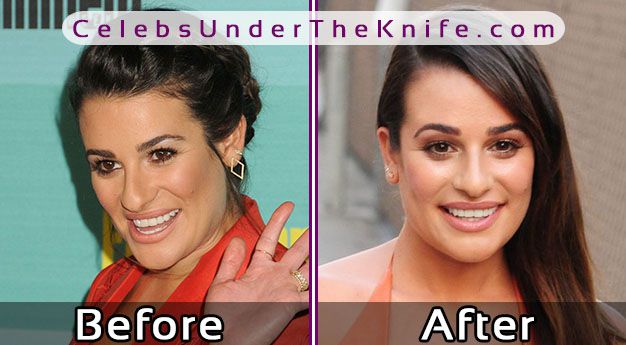 How about some lip injections?
Just like her nose, there truly doesn't seem to be any man-made substances which she's injected into her lips over the years. From our point, we can confidently answer the question of whether Lea's had lip injections as a solid negative.
Of course, lip injections are an extremely common cosmetic procedure to have, far more so if you're classed as an A-list celebrity. So we definitely won't be surprised if, in the near future, we have to come back to this article and edit this section.
One thing about Lea's lips, however, is that they're quite hairy indeed! She even went so far as to post herself on Snapchat getting her lips waxed. You can check out the video and pics here.
Fun fact: It can cost anywhere between $400 to $2,200 to get your lips done. And if done correctly, they will feel exactly like real lips.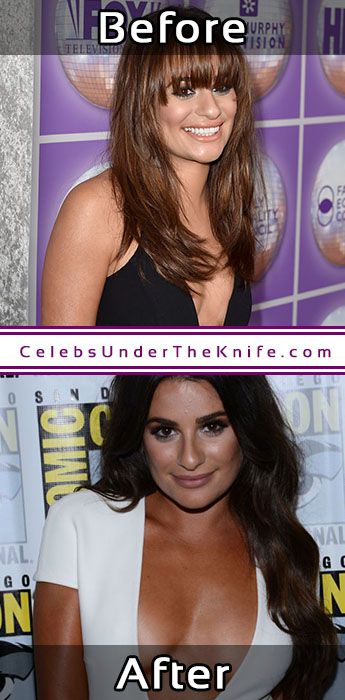 But she's had a boob job right?!
Nope! Lea's looking to be an all natural woman, for the time being. Despite some other commenters already confirming she's received breast enhancements, without confirmation from Lea herself, we're going the other way and standing behind her natural looks.
Sure, her boobs seem to have changed dramatically over the years, but that's just part of being a woman. Your boobs change, especially from the ages between 15 to 25. And it looks like this is just the case for Lea.
On some occasions, however, her boobs to look drastically bigger, and may look like clear signs of plastic surgery, but we're pretty sure these are just the result of a good bra. You know what we're talking about. A good bra can vastly change their appearance, from gravity affected danglers, to perky and luscious breasts. The tools of the trade at work.
Overall, it looks like Lea hasn't received any plastic surgery at all, yet. As you know, celebrities can go from their highest highs to lowest lows within a short time frame. And the pressures of maintaining your beauty in the Hollywood industry can force women to go under the knife if they can't keep up.
Let's hope Lea is strong enough to resist!
17 Years With Lea
We've made it to the good part! We know you guys love transformations of your favorite actors over their life, and there's no way we were going to skip on Lea! So…without further ado, here's Lea's 17 year transformation – plastic surgery or not.
2000
Just 14 years old at the time, both images belows are frames taken from Third Watch where she played Sammi.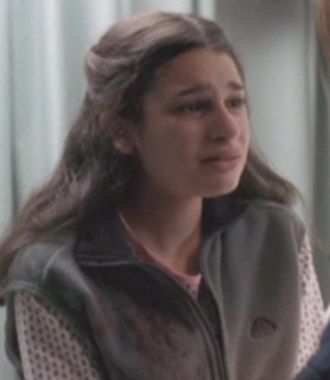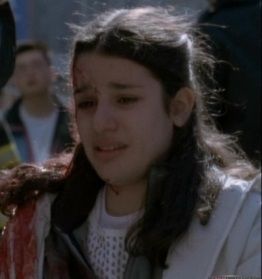 2007
She had a brief hiatus in the acting scene for a few years, but came back swinging in 2007.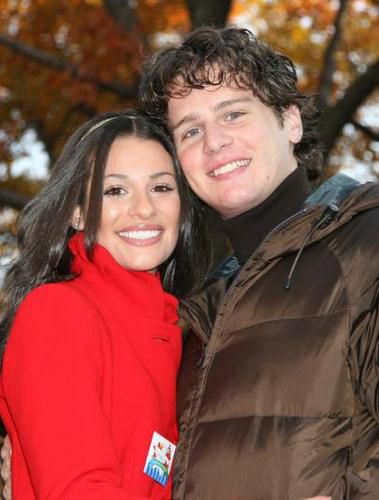 2008
Still pre-worldwide fame in these photos if you can tell. Real photos of a real girl.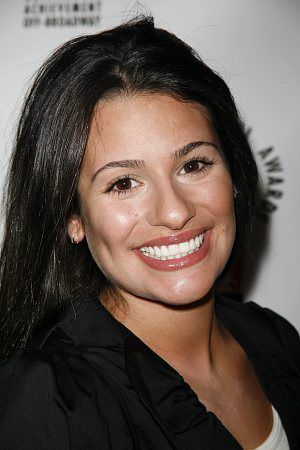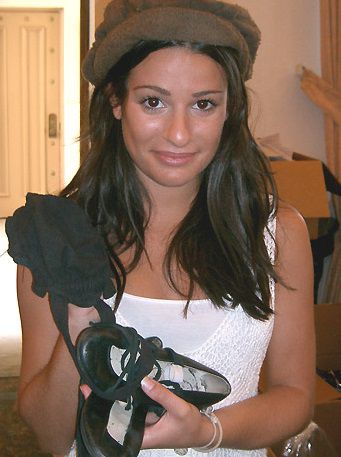 2009
Glee has hit the screens. This photo is when she attended the Teen Choice Awards. Her bright yellow dress paired extremely well with her tanned body.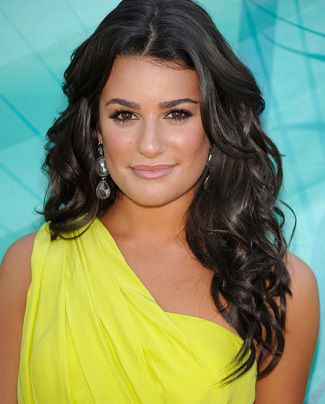 2011
Soaking up the success of Glee, and starring in New Year's Eve in the second picture.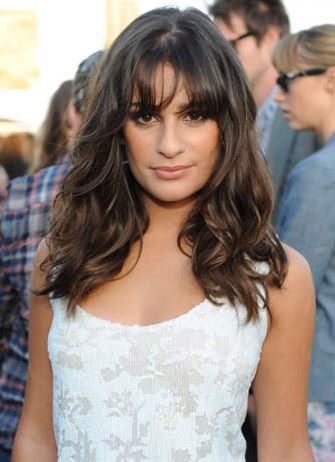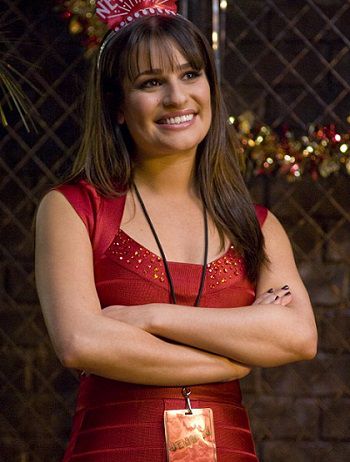 2014
Still riding the Glee wave. The second photo is when Lea had a single guest appearance in the much loved Sons of Anarchy TV series. She played a character named Gertie.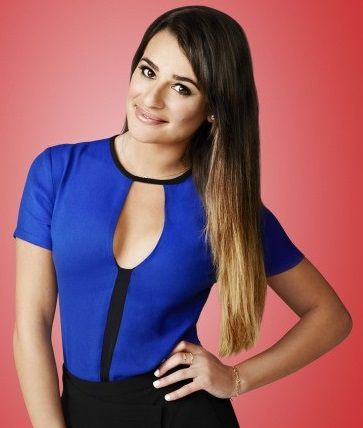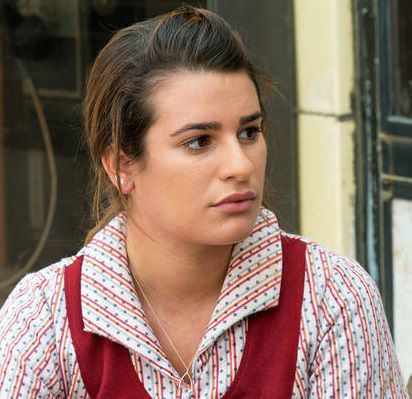 2015
The end of Glee, but not the end of Lea! She managed to bag another role as soon as Glee finished up, in Screm Queens where she played Hester Ulrich.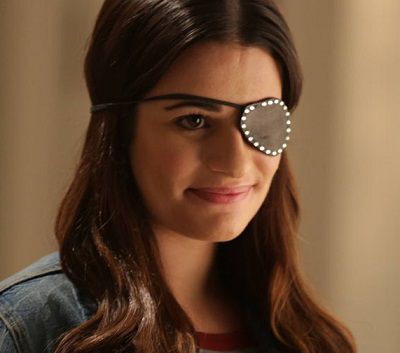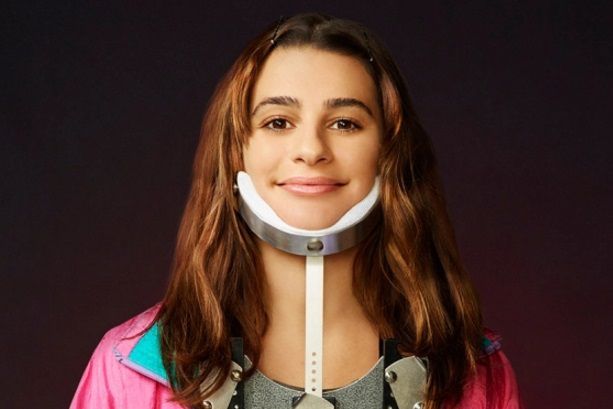 2017
Lea as she looks today. The two images from the bottom were picked up from her Instagram account. As you can see, she's starting to get a little racy! Who knows what the future holds for the Hollywood star.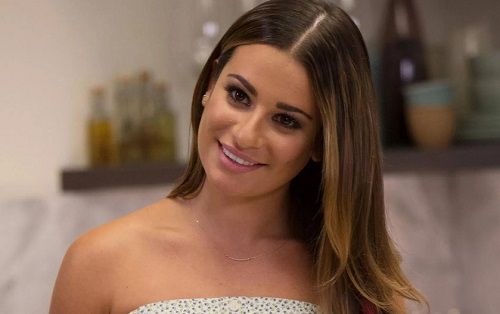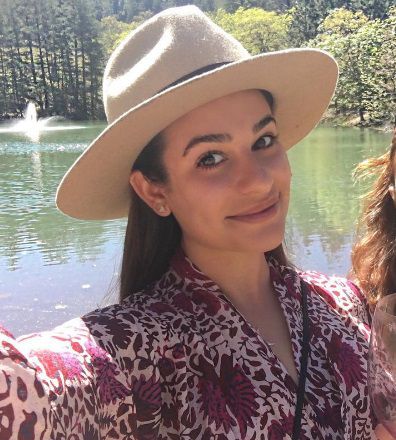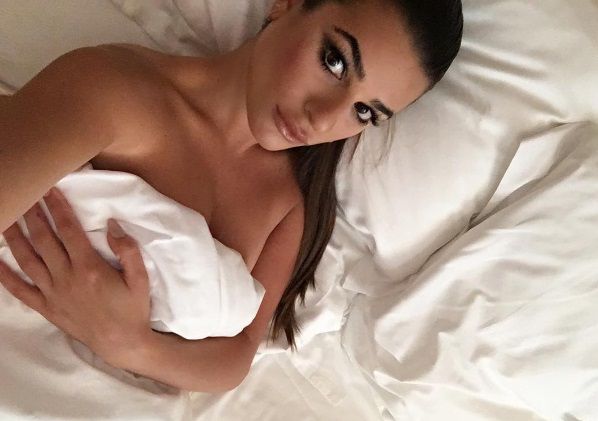 Plastic Surgery Information
The table below contains information on everything from botox to boob job! Check out the status of all Lea Michele's plastic surgeries!