Melissa Rauch Breast Reduction? Did The BIG BANG Star's Boobs Get Smaller?
Introduction
We know you know her, but did you know Melissa Rauch is one of the few 21st Century actors rumored to have actually decreased the size of her boobs! (similar to Scarlett Johannson) Yep – we can't confirm 100%, but many have wondered whether she's has indeed gone under the knife for plastic surgery not to increase the size of her breasts, but to decrease them. We'll get into the details a bit further below, but before we do, let's find out a bit more about the Big Bang star.
Born on June 23, 1980, Melissa is, by far, known for her time as Bernadette Rostenkowski on the never ending TV show – The Big Bang Theory (2009-2017). The show has become so popular, the original five characters are now earning upwards of $1 million per episode. As Melissa was not one of the original five, she's was planned to only be earning around $100k for each episode. However, the original five have shown their generosity for the co-stars, and each opted to take a $100k pay cut to increase the salary of the other two (increasing Melissa's pay to around $350k per episode).
Moving on, she's also had a few short roles in other TV shows such as Kath & Kim (2008-2009), True Blood (2010), and The Office (2010). Unfortunately, she's yet to be awarded for her efforts in her acting career, but she has come close! Being nominated 9 times, of which 6 were for Outstanding Performance by an Ensemble in a Comedy Series, of course, for The Big Bang Theory.
Alrighty, now that you know a little more about her, we can dive into the more interesting topics – plastic surgery. By the pictures you've already glimpsed at throughout this post, you're now well versed that the size of Melissa's breasts is quite above the average. But are they natural? Scroll down to find out!
Before you do, feel free to check out the absolute latest pics of Melissa on her social media profiles. She currently has around 2 million followers on her Instagram page and her Twitter feed.
The infamous breast reduction rumors
Alright, we'll kick it off with what's been circulating the most over the past few years – whether she's had plastic surgery to bring her boobs down a couple of sizes. If she was to come out and officially give the procedure a tick, it wouldn't be surprising. She's quite the petite lady, and such a big bust clearly makes if the focal point of her whole body (at least for the majority of the world).
However! And there always is an however, with the way Melissa dresses, and her ability to cover up and then consequently reveal her scrumptious cleavage depending on her mood at the time, makes it incredibly difficult to give a well-informed opinion. Whilst we were curating the before and after photos, we simply couldn't put together a clean representation of her breasts during the earlier stages of her career compared to her in the present day. Trust us! We looked pretty damn hard.
Taking a look at the above photo, we can clearly see she's well aware or her assets and how to use them to her advantage if need be. With that in mind, you'll find that most of the time, Melissa prefers to cover them up, adding to the rumors as it's so hard to tell what's what. We aren't complaining though, in no way should she dress according to our desires, all to her for sticking to who she is.
Overall, there's just no way to tell whether she's had breast reduction surgery or not. Sorry for the ambiguous and unconvincing answer, but that's just the way it is with the plastic surgery rumors sometimes. Another great example of a celebrities plastic surgery rumors being extremely hard to confirm is Debra Messing and her nose job.
What do you think? From the photos gathered here today, has Melissa Rauch had an unconventional boob job? Let us know your thoughts in the comments below!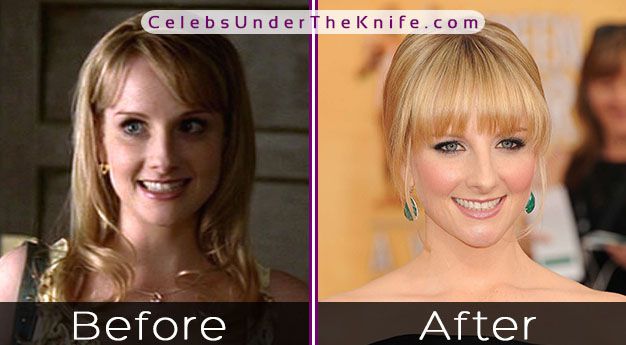 Can we add a nose job?
Even though she probably admits to herself her nose is slightly peculiar, we'd argue she believes it suits her overall body perfectly, and we completely agree with her. Her cute button shaped nose adds to her character of the adorable, petite blonde in which she normally portrays in the characters she plays.
Of course, and this goes with just about every celebrity out there, there will always be a few fans (more likely envious haters) sitting behind their screens commenting on her nose and how it doesn't fit the socially acceptable structure. If this article manages to get in front of Melissa's own eyes – stay strong girl! You're absolutely gorgeous just the way you are.
One celebrity who we're 100% certain failed to stay strong is Chelsea Houska. The Teen Mom star caved and went under the knife leading to one of the most obvious nose jobs we've ever come across. A far cry from the before and after photos you're witnessing here today. Definitely, check out the link if you have a couple minutes to spare.
The US has one of the highest rates of nose job procedures per capita. In 2016, over 148,000 rhinoplasty procedures were conducted by professional surgeons, coming in as the 6th most popular procedure in the country. Comprising of 7.48% of the total number of cosmetic procedures. Check out the full list of plastic surgery statistics directly from the American Society for Aesthetic Plastic Surgery here.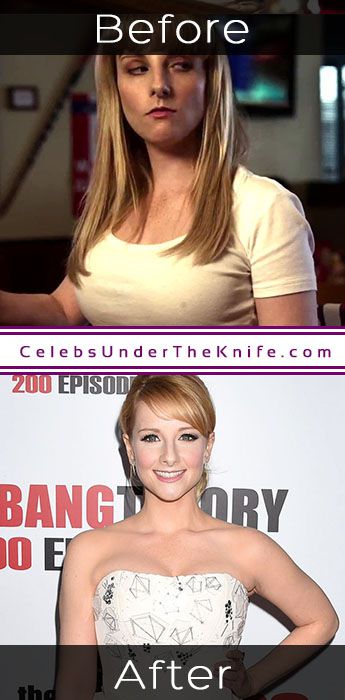 A decade with Melissa
So, before we move on, let's take a quick recap as to what we've learned today. Two things – she may or may not have had breast reduction surgery (it's simply too hard to tell), and there's no evidence pointing to any other types of plastic surgery either. Alrighty! Let's get into her 10-year physical transformation then.
2008
Starting back in 2008, Melissa had a brief sting on the US version of Kath & Kim where she played Tine over a period of 6 episodes.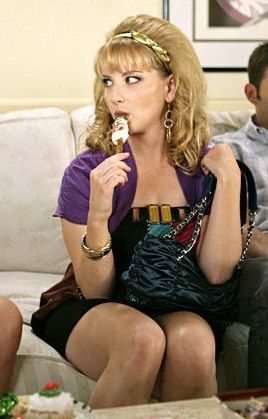 2010
Bringing it up 4 years to 2010, and we see her taking part in another 6 episodes, this time in the vampire classic – True Blood.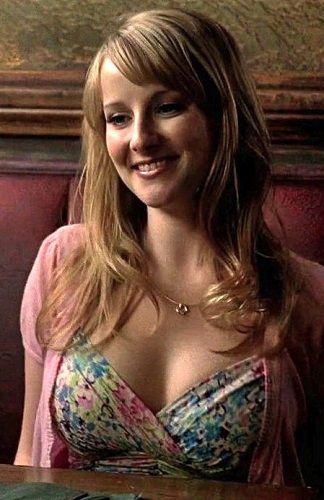 2014
2014 – her success from The Big Bang Theory is truly in play now, and the world is well aware of who she is and what she does.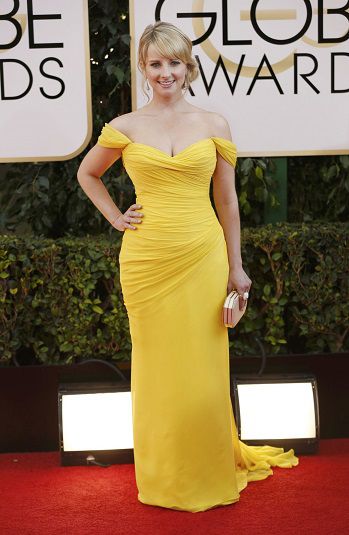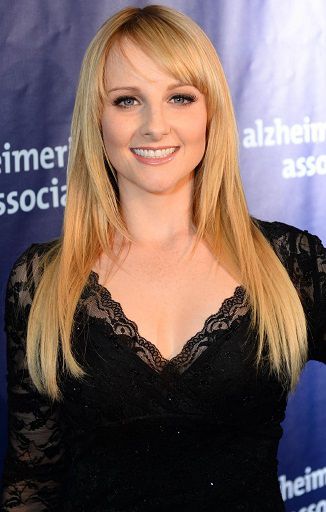 2016
Not too much acting went on this year. She had a small voiceover role for Ice Age: Collision Course, but not much else.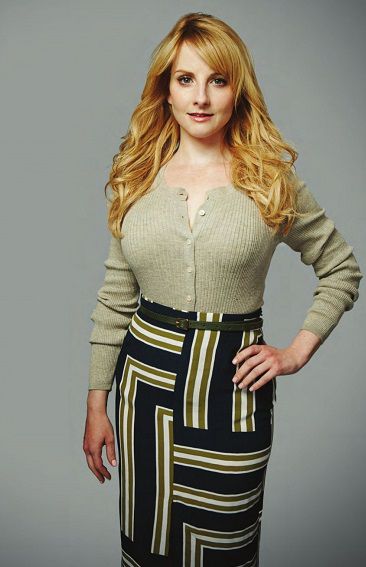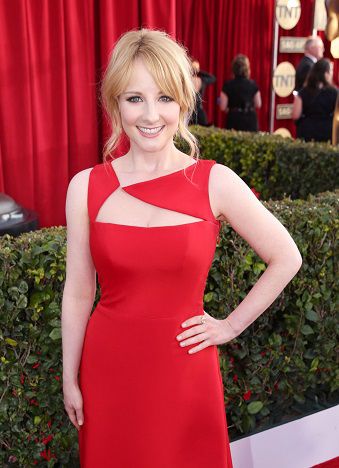 2017
And here we see Melissa in the present day. Both the photos were taken from her Instagram account (link above), you can see she's as gorgeous as ever still.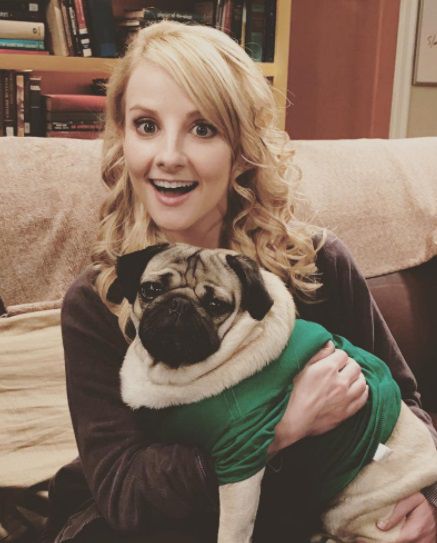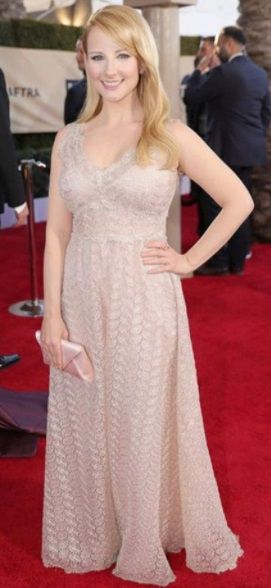 ---
What do you think of Melissa's breast reduction?
Did she make the right move? Do you think it will be beneficial for her career? What about for her life in general? Let us know in the comments below!
---
Plastic Surgery Information
The table below contains information on everything from botox to boob job! Check out the status of all Melissa Rauch's plastic surgeries!