Chelsea Houska 'Teen Mom' Plastic Surgery – Photos Before + After Nose Job
Introduction
You probably know Chelsea Houska from MTV's now extremely famous show – Teen Mom 2. Her maiden name is Houska but now, and on the show, she does by Chelsea DeBoer. The 1992 born TV star's hometown is Sioux Falls, South Dakota. Similar to Farrah Abraham on the original Teen Mom, Chelsea has recently come under fire for her alleged plastic surgery, specifically, her nose job.
Chelsea appeared on Teen Mom 2 after giving birth to her daughter, Aubree. Her appearance on the show depicts her life being consumed by the care required for her daughter, and the drama-filled relationship with her partner, Adam. A few seasons of the show pass and Chelsea meets a new man, Cole DeBoer, whom she later marries in 2016. Just recently, in January 2017, Chelsea and Cole shared their first child together, Watson Cole DeBoer.
Besides the major change in her living circumstances, fans of the show have seen a clear change in her facial structure as well, specifically around the center of her face – the nose. Many fans were quick to throw around plastic surgery allegations and started wondering whether she had recently gone under the knife for a nose job (rhinoplasty).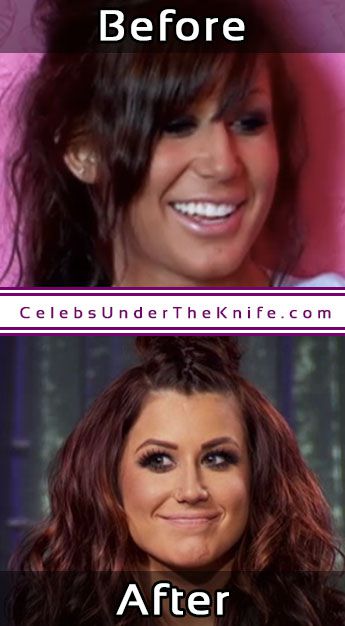 Check out the before and after photos of Chelsea's supposed nose job above. We can see clear signs the tip of the nose has been altered, as well as the overall narrowness and straightness, have been improved in the after photos.
To us, it looks like she's paid a good surgeon a bit of money for this procedure. If you didn't know, Rhinoplasty was the second most common cosmetic surgery procedure in the United States in 2016. So it's no wonder more and more celebrities and stars are opting for the now socially acceptable change.
The nose job isn't all of it, though. In the first half of 2016, Chelsea published a variety of photos on her Instagram account and her Snapchat depicting more cosmetic procedures taking this. This time, the procedure involved botox injections. Some of her Snaps had the following text:
Wrinkle free

Dad brought his Botox over. He the best
Chelsea even took photos of receiving the injections directly into her forehead, so there's no denying this one! And don't worry – her dad is a trained professional. He has his own practice – Houska Dental – located in South Dakota as well.
Botox injections are typically used to remove the signs of aging such as wrinkles and saggy skin in and around the face. However, recent research has suggested it can also be used as a preventative measure, which is maybe why Chelsea had her botox injections at such a young age of 24.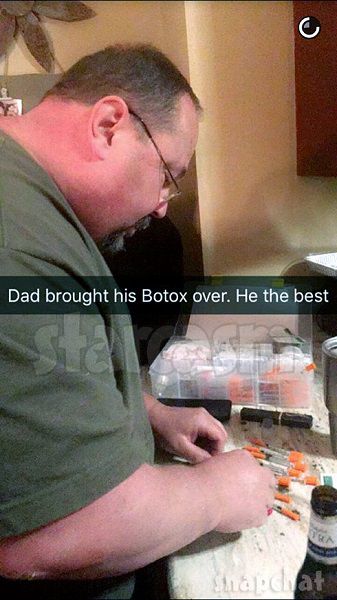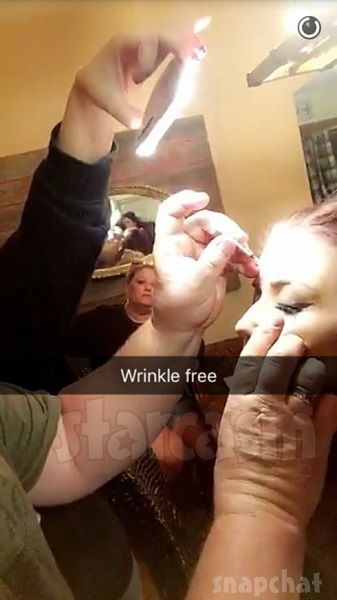 ---
Has 'Teen Mom' Chelsea Houska Had Plastic Surgery?
DO YOU BELIEVE THE PHOTOS? Has Chelsea Houska had plastic surgery or not? Tell us in the comments.
---
Plastic Surgery Information
The table below contains information on everything from botox to boob job! Check out the status of all Chelsea Houska's plastic surgeries!