Charlize Theron Nose Job – Photos Before + After Plastic Surgery
Introduction
Born in South Africa back in 1975, it's no wonder many of Charlize Theron's fans and critics around the world are questioning her ability to seemingly not show any signs of aging. So much so, some are starting to question whether her methods are natural, or man-made in terms of plastic surgery. One specific part of her which many people tend to focus on is her nose, and whether she's had a nose job to improve its appearance or not.
Before we get into the alleged surgery, let's discover a bit more about who Charlize is. Two words – actress & producer. She started in the industry at the prime age of 20 and has now been actively acting for more than 20 years. A bit of math lets us know she's been in the Hollywood scene for more than half her life! Currently, she resides in Los Angeles, California – the home of Hollywood, and the home of plastic surgery.
She's extremely popular across all of her social media accounts. Her Facebook page carries a whopping 7 million fans, another 2.1 million people follow her Instagram account, whilst 'only' 523,000 fans are staying up to date with her Twitter account.
Charlize has recently starred in some internationally renowned films including Mad Max: Fury Road (2015), Hancock (2008), The Italian Job (2003), Monster (2003), and The Huntsman: Winter's War (2016). Although movies are her main forte, she's been cast in a few TV series as well such as Arrested Development (2005) and Robot Chicken (2006). Most recently, she managed to star in the latest Hollywood blockbuster – The Fate of the Furious (2017) – along with fellow actors Dwayne Johnson, Vin Diesel, and Michelle Rodriguez.
She doesn't have an official website, but you can check out her IMDB page for more information on her movies. Across all of these shows, she's been nominated and won a huge number of awards.
A total of 85 nominations, 4 runner-ups, and a huge 29 awards won – making Charlize's resume an extremely impressive one. However, with more than 20 years appearing in front of people's eyes, the pressures of maintaining her perfect appearance seems to have caught up with her. Many are starting to question whether she's had cosmetic surgery in the form of a nose job (rhinoplasty) sometime over the course of her career.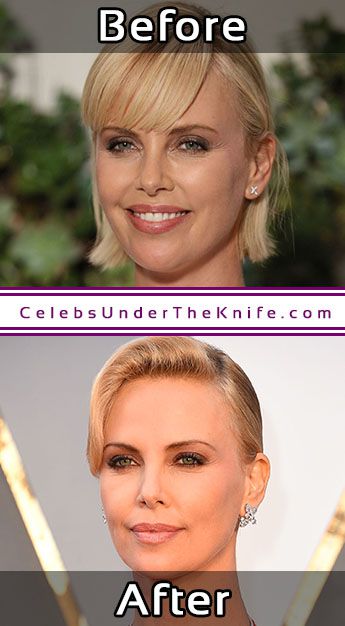 As you may know, nose jobs are one of the most common cosmetic procedures in the world. It's becoming more and more socially acceptable to go under the knife for a structural change in your nose than it is to simply accept who you are. Even though many people may think Charlize's nose is perfectly acceptable, there are many on the other side of the fence consistently pressuring the movie star into conforming to their views.
So, what do you think of the proposed before and after photos of Charlize Theron's nose job? Does it actually look like she's had plastic surgery on it or not? From our perspective, there are some slight changes in her nose to validate the allegations, but in others, it looks exactly the same. Whatever the case, she still looks stunning plastic surgery or no plastic surgery.
As of 2017, Charlize has made no official statement regarding her plastic surgery and if she's actually had any. What we can say is that even if she already had gone under the knife, it's unlikely she will announce it to the world – as many other celebrities opt to keep it a secret as well. Unlike TOWIE's Kate Wright and her plastic surgery.
The image below is of Charlize early in 2017 running a competition for The Fate of the Furious (2017). Does her nose look altered in any way? Let us know in the comments!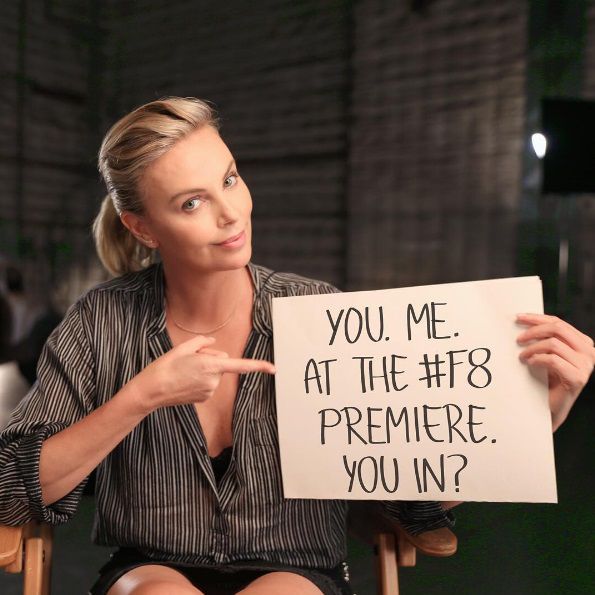 ---
Has Charlize Theron Had Plastic Surgery?
WHAT DO YOU THINK? Has Charlize Theron received plastic surgery? SHOULD they receive plastic surgery? VOICE YOUR OPINION in the comments!
---
Plastic Surgery Information
The table below contains information on everything from botox to boob job! Check out the status of all Charlize Theron's plastic surgeries!