Marlo Thomas Plastic Surgery Photos? Before + After Her Nose Job!
Introduction
We talk about a lot of movie stars on CelebsUnderTheKnife, but today, we're heading to the other side of the screen – TV. Marlo Thomas is vastly known for her work in TV shows, especially during the earlier part of her career. Born in 1937, she started acting and the young age of 23 in 1960. She scored her one of her best roles and the one in which the world would continue to remember her by more than 50 years late, in the TV show – That Girl (1966 – 1971). With such a long career and her face appearing on the screens in millions of American homes, it's no wonder many are questioning whether Marlo Thomas has had a nose job or not.
Before we dive deeper into the plastic surgery allegations, let's find out a bit more about who Marlo is. As mentioned, she was born in 1937 in Detroit, Michigan. Her father, Danny Thomas, was a professional comedian, and her brother, Tony Thomas, is a television and film producer. Her official name is Margeret Julian Thomas, but she became known as Marlo after people kept misinterpreting her parents nicknaming her Margo.
She's appeared in a few films such as Jenny (1970), Starstruck (1998), Deuce Bigalow: Male Gigolo (1999), and LOL (2012), but her most famous work appears across the TV network. According to her Wikipedia page, she's starred in more than 37 different TV series – impressive stuff! She continues to act late in her career, with one of her most recent works being in the movie – Carboard Boxer (2016).
With her career peaking before the new age of the internet, she's been unable to capitalize on the social media phenomenon as effectively as similar Hollywood stars. Her Facebook page has around 1 million fans, whilst her Twitter account currently sits at around 67,000 followers in 2017. A far cry from some of the most popular stars today.
Today, she has over 50 years of experience in the Hollywood scene, and as you may or may not know, working in the Hollywood scene can have immense pressures on consistently having to look your best. Some of these pressures become so intense that stars can no longer naturally maintain them, and opt to go under the knife for a few cosmetic procedure to relieve the pressure. As such, fans and critics alike are starting to question whether Marlo Thomas has received any cosmetic surgery over the years or remained natural.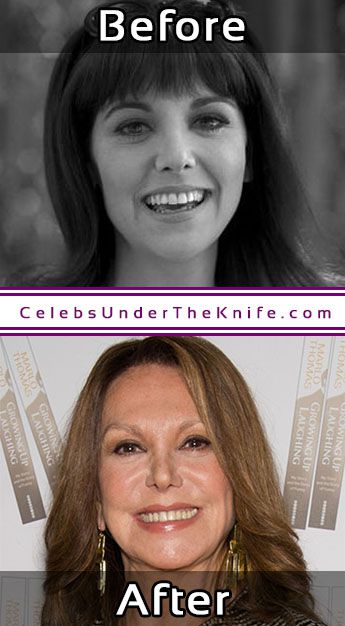 What do you think of the before and after photos of Marlo's results? Are there any signs of a nose job or other procedures such as botox injections or face lifts? To us, it definitely looks like she's undergone some sort of procedure as there are clear structural changes in her nose before and after.
Why do so many people want to get a nose job (rhinoplasty)? For the simple reason, it's one of the face's most defining features and one in which people notice the most if it's a slightly different shape than to what they're normally used to. In Marlo's case, we can see the nose slightly reducing in width in the after photo, as well as an overall improvement in the structure – indicating plastic surgery has been used.
As of 2017, Marlo has not released any statements directly relating to the plastic surgery allegations. However, she recently stated the following about the aging process in an interview with the Huffington post in 2016:
I am surprised when I think about my age because I feel exactly the way I always have. I do get a facial once a week. I use oil on my skin. Oil is the best. I exercise five times a week.
Whether Marlo has had plastic surgery or not is not up to us, but you – the reader! Let us know your thoughts on her before and after photos in the comments below!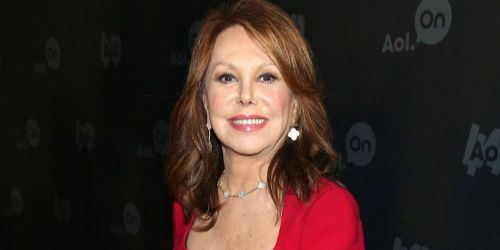 ---
Has Marlo Thomas Had Plastic Surgery?
VOICE YOUR OPINION! Let us know in the comments below if you believe the before and after photos of Marlo Thomas.
---
Plastic Surgery Information
The table below contains information on everything from botox to boob job! Check out the status of all Marlo Thomas' plastic surgeries!