Farahdhukai (Youtube) Nose Job? Before + After Plastic Surgery Photos
Introduction
Known simply by her combined name of Farahdhukai, he real name simply adds a space in the middle – Farah Dhukai. If you haven't heard of Farahdhukai before, don't worry, we're guessing many others haven't either. Why? Farahdhukai isn't your traditional celebrity, no, she's a 21st century celebrity. As in she's risen to fame through a variety of social media networks. As such, more than a few of her millions of worldwide fans are starting to wonder whether Farahdhukai's had a nose job or not.
Her career first started after the published her first video on Youtube on the 24th February 2011. Titled "How to get Long Shiny Healthy Hair! — My Haircare Routine!" (link), the video has now racked up more than 6.3 million views. She continued to publish to her channel and continued to grow rapidly. Today, in 2017, her account has gained a huge 1.6 million subscribers and over 114 million views across all her videos.
That's not all. Her Instagram account is starting to eclipse her Youtube channel with more than 5.1 million followers in 2017 and each post receiving thousands of comments. She also has a Facebook page sitting at a comfortable 3.8 million fans. Farahdhukai's website – www.dhukai.com – was once populated with plenty of information, but seems to be inactive at the moment.
As mentioned, with millions of people around the world constantly looking to Farahdhukai for makeup and information based on altering one's appearance, we aren't surprised many are also wondering if she's had any plastic surgery or not. With so many people looking at your face, day in and day out, the pressures can be so intense some may break and opt for some form of cosmetic surgery to keep the fans happy.
In Farahdhukai's case – the question being asked it about her nose, and whether she's had some form of a nose job (technical term rhinoplasty). Nose jobs are currently one of the most popular surgeries to go under the knife for – as they can drastically alter the way people look at you, in one strike. And a big nose, which Farahdhukai seemed to have had, was sure to receive much unjust criticism from some unloyal fans.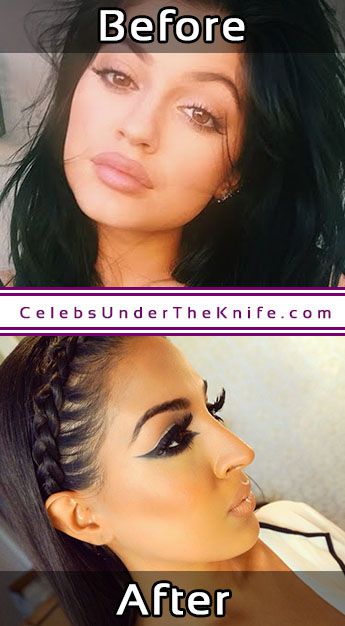 Check out the before and after photos for yourself, especially the one above. Do you see any signs of a structural or appearance based change in her nose? We sure do. The before picture on the left clearly shows a wider nose with blemishes around the nostrils and the tip. Move your eyes to the right and all of a sudden her nose if far slimmer, more evenly shaped, and in a near perfect form. Classic indications she's received a nose job during the course of her short career.
Today, Farahdhukai still produces a huge variety of content based solely on effectively using makeup to women's advantage. She posts a range of short videos and pictures on her Instagram account dedicated to helping women improve their appearance. We wonder when she'll take the next step and possible start advising her fans to simply get plastic surgery instead – a permanent solution.
We believe it's only a matter of time before Farahdhukai expands her horizons for plastic surgery and opts for lip injections, botox injections, a facelift, or some other cosmetic procedures to keep her looking as young and stunning as she does today.
Let us know your thoughts on whether she's had plastic surgery based on the pics! We'd love to hear them.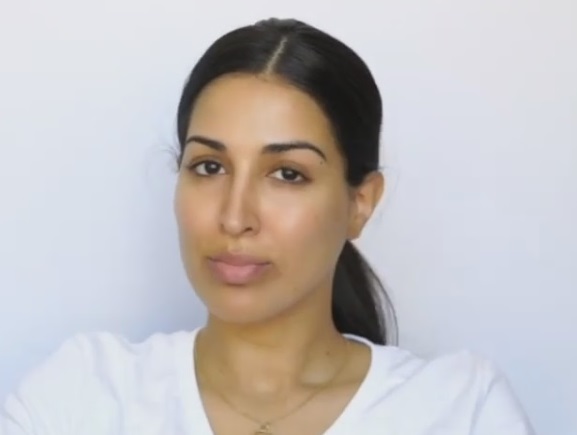 ---
Has Farahdhukai Had Plastic Surgery?
YOU'VE SEEN THE PHOTOS. READ THE DESCRIPTION. Do you believe? Has Farahdhukai really had a nose job?
---
Plastic Surgery Information
The table below contains information on everything from botox to boob job! Check out the status of all Farahdhukai's plastic surgeries!