Kate Wright Plastic Surgery Photos – Before and After
Introduction
Kate Wright has recently come under fire from her fans as well as the rest of the world regarding her alleged plastic surgery operations. She's simply had enough of being called out for going under the knife and lashed out via the popular social media app – Snapchat.
If you're wondering – Kate Wright is an Insta-chick with more than half a million followers on her account. We can only guess one reason she's gained so many fans is for her continuous busty selfies she posts of her cleavage around the world.
She also currently stars on ITVBe's show – The Only Way Is Essex, more affectionately known as TOWIE by the locals.
But today, she's taking a stand towards some of those fans and calling them out for consistently talking about how her face looks and questioning the plastic surgery procedures she's had.
Here's what she states in the video:
I'm fed up of people, espeically men, commenting on the way I look.

I can move my forhead funnily enough…stop going in on my face, this is me.
We can only deduce the comments on her pics relate to possible botox injections she's had around her face indicating the tightness, and further inability to achieve common human facial expressions!
So – what do you think? From the before and after photos of Kate Wright – does it look like she's had plastic surgery? We definitely think so.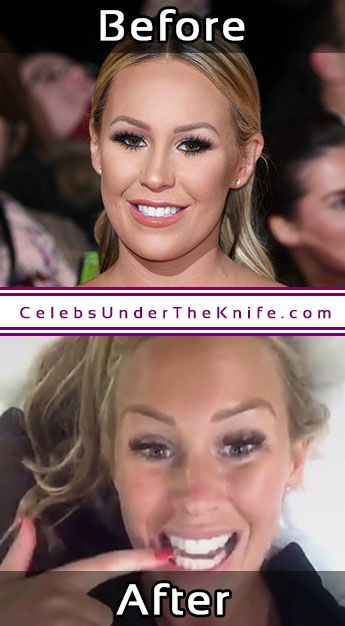 ---
Has Kate Wright Had Plastic Surgery?
YOU'VE SEEN THE PHOTOS. READ THE DESCRIPTION. Do you believe? Has Kate Wright really had plastic surgery?
---
Plastic Surgery Information
The table below contains information on everything from botox to boob job! Check out the status of all Kate Wright's plastic surgeries!