Anna Faris Boob Job – Before After Photos Inside
Introduction
Every time you ser her face – what do you think of? If it was the Scary Movie franchise, great minds think alike. Anna Faris first shot up to true Hollywood success after playing Cindy Campbell in the four Scary Movies (2000-2006). Thankfully, she's gone on to star in a number of other movies, as well as the fairly popular TV show, Mom (2013-2018). Of course, you're not just here to learn about her past work, but rather her past procedures (if there are any). We're talking about her plastic surgery! Hold up though! Before we move on to Anna's plastic surgery discussion, let's learn a bit more about her.
Born on November 29th, 1976, Anna's first appearance on our screens came in 1991 – when she starred in Deception: A Mother's Secret (TV movie). She played a young girl named Liz, it wasn't a big role, but it was her first! As you know, she's gone on to star in a huge number of international hits including Brokeback Mountain (2005), My Super Ex-Girlfriend (2006), The House Bunny (2008), and What's Your Number (2011). More recently, The Dictator (2012), 22 Jump Street (2014), and The Emoji Movie (2017) set for release on July 28th, 2017.
As mentioned earlier, Anna also played on of the main characters in the long-running TV series Mom (2013-2018). She's appeared in all 100 episodes so far and doesn't look to be stopping anytime soon. It's quite a popular TV show, with an average IMDB rating of 7.1/10. One reviewer from Nashville, TN had the following to say:
I absolutely LOVE this show! The actors and actresses do a wonderful job at keeping you laughing! I admit, the first 2 episodes were slow on the laughs, but as the story progresses, it gets funnier and funnier. I recommend this show to anyone who loved Two and Half Men and love to laugh. Both Ana Faris and Allison Janney have great chemistry and it works for this show!
Besides her immense acting talents, we can only assume another factor behind Anna being cast in these movies, is her appearance. In 2004, 2009, 2010, and 2011, Anna was named in Maxim Magazine's Hot 100. That's not all – Ask Men also included her in their 2009 list of 100 Most Desirable Women in the World. Don't know about you, but we can't imagine how much pressure those awards would put on someone to maintain their stunning appearance. Maybe even drive them to consider unnatural methods? That leads us here.
Maybe Anna has caved into the demands of the Hollywood life and opted for plastic surgery to maintain her gorgeous looks or even potentially improve them. Let's find out! A range of discussions is waiting for you below, including Anna's alleged boob job, nose job, lip injections, and a potential facelift. But before you do – feel free to get to know Anna up close and personal.
Anna has a strong presence on social media, so we urge you to check them out to catch of glimpse of her latest photos when they're uploaded. Her Twitter account currently has around 406,000 followers, while her Instagram sits a bit higher at 1.2 million followers. Keep an eye on them if you want to keep up to date with her plastic surgery rumors.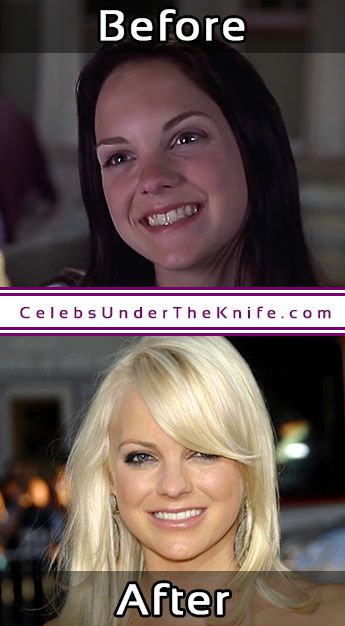 Has She Had A Nose Job?
We all love to talk about it, and it's no surprise why. The nose is one of the central features of any face, and as Anna is a human like the rest of us, her nose is the center of her face as well. However, as she's an A-list celebrity, Anna's nose receives far more scrutiny than ours. Think about it, how would you feel if the world was constantly looking at your facial structures and pointing out any imperfections.
Not just pointing them out, but advertising them to the rest of the world as well. Of course, being a pot, we can't call the kettle black, so there's that. In any case, you're here because you want to know as well – has Anna's nose been spliced up by a surgeon's scalpel in order to improve its appearance? By all of our counts, the answer is a clear no. Every single before and after photo we've put together, including the timeline further down the page, shows extremely little change over the course of her nose's career.
Usually, if a person did go under the knife for a nose job, the before and after photos are extremely obvious.* Note – usually. Sometimes, the changes are so slight, and over an extended period of time, that nose jobs can indeed go unnoticed. However, from our analysis, this doesn't seem to be the case. From the evidence presented, it doesn't look like she's had a nose job.
*If you want evidence of a clear example of a nose job, look no further than Bella Hadid and her 3-year nose transformation.
That's just our opinion, though! You're more than welcome to form your own and let us know in the comments below!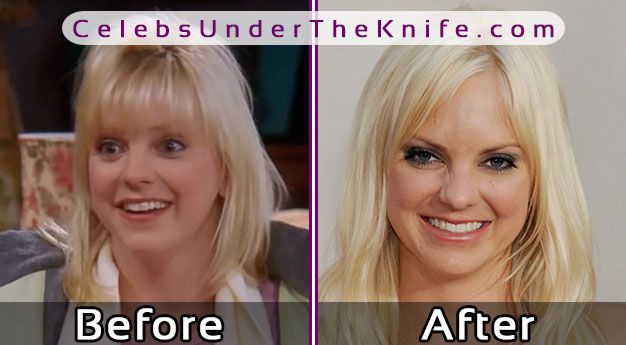 What About A Boob Job?
One part of her body which Anna herself has confirmed to have received plastic surgery – is her boobs. She managed to hold off for an extremely long time though!
It was the year of 2006, Scary Movie 4 was just released on the big screens and Anna's popularity was soaring. So she made a decision. And that decision was to get breast enhancements.
Firstly, Anna stated she was influenced by her role in House Bunny to go under the knife (no surprise based on the story of the movie). However, this wasn't the only factor influencing her decisions. Suddenly, Anna was 30 years old.
Here's what Anna had to say about her decision to increase her breast size:
I was like, 'I'm turning 30', I wanted to make a change. So I got my boobs done.
She further went on to explain her decision had nothing to do with the outside pressures of society and was based solely on her own feelings.
It had nothing to do with the industry. It was something that I wanted to feel.
Chris Pratt, whom Anna has been married to since 2009, was fully behind her decision. Indicating he simply wanted Anna to do whatever made her happy, in this case, it was increasing the size of her boobs.
If you somehow still disagree, take a look at the before and after photos showing the huge increase in her breast size below. If those don't convince you – nothing will!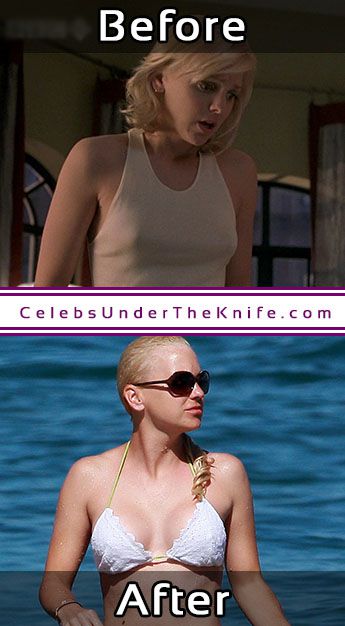 Last One – Lip Injections
What do you think of when you see gorgeous, plump lips on a woman? If you answered 'sexy', you can be comforted in knowing around 88% of the rest of the population agrees with you.
These days, lip injections are a relatively safe cosmetic procedure to undertake. You can be in an out of the practice in as little as a few hours, and be on your way home with a new set of lips ready to impress the world. So, has Anna taken advantage of this quick and easy procedure? Doesn't look like it.
Scrolling through her long transformation over the course of her acting career, her lips have barely changed. And we're glad about it! Far too many celebrities these days seem to believe increasing the size of their lips will turn out well no matter what – not the case!
Some people, like Anna, look perfectly fine just the way they are with their current lips. No need to inject them with any sort of man-made substance. If you want some evidence of it, just take a look at Gwen's lips before and after – not very pleasing on the eyes.
Of course, Anna may change her mind in the near future – so if we go hear some reports of her lips potentially being injected – we'll be sure to add it in! Stay tuned to Anna's updated by subscribing below.
Anna's 17-Year Transformation
It's a long one, but a well deserving on as well. Follow Anna's transformation as we take a journey through her long acting career.
2000
We're starting off quite early here when the first Scary Movie was released in 2000. She's slightly bending over in the first photo which reveals just how small her cup size was back then.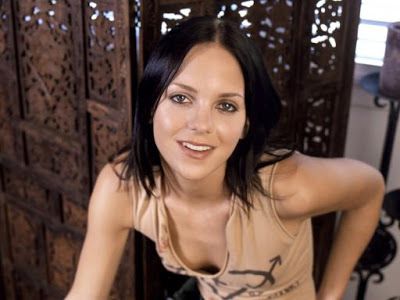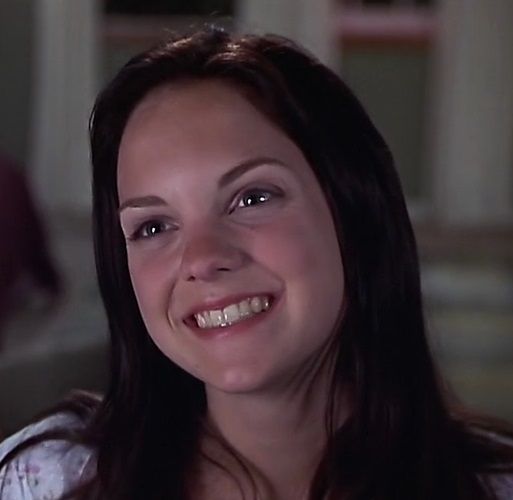 2001
Her natural beauty is impeccable here. The golden hair with the black tank screams the 90s chick style.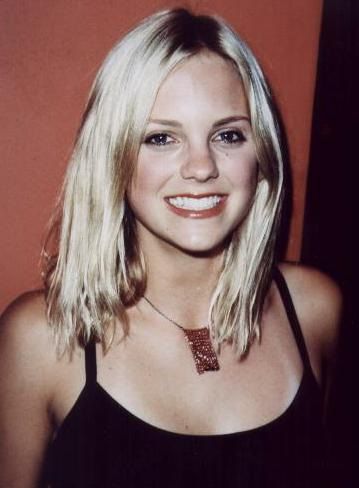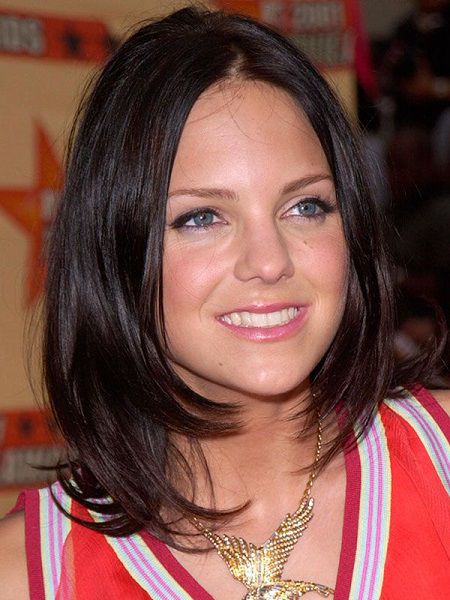 2002
Anna starred in two movies released in 2002 – May and The Hot Chick.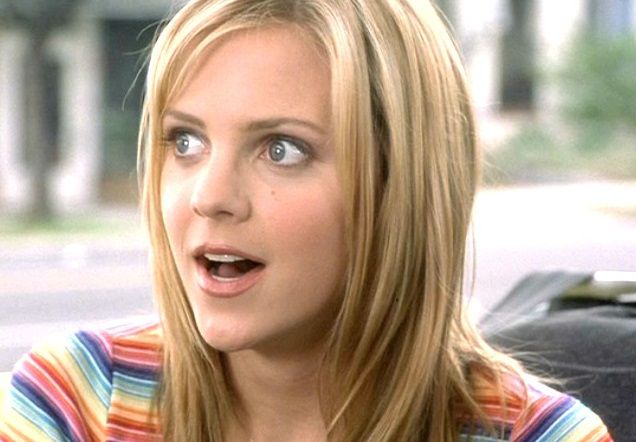 2003
Again, the second picture is a clear indicator of her small breasts. She's not wearing a bra, allowing us a pretty clear visualization of what's underneath.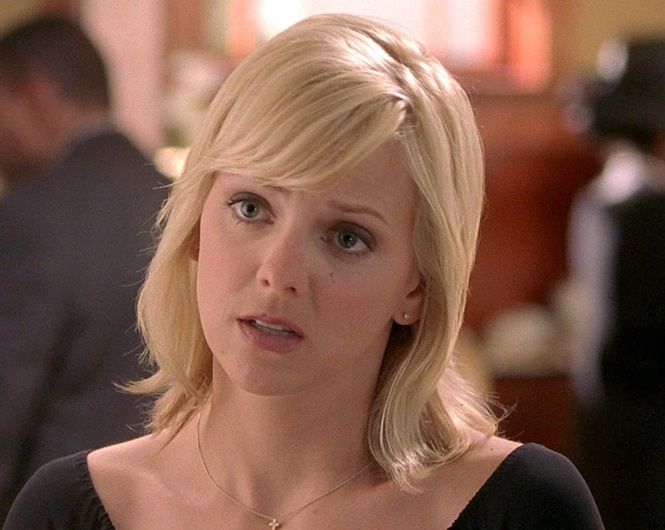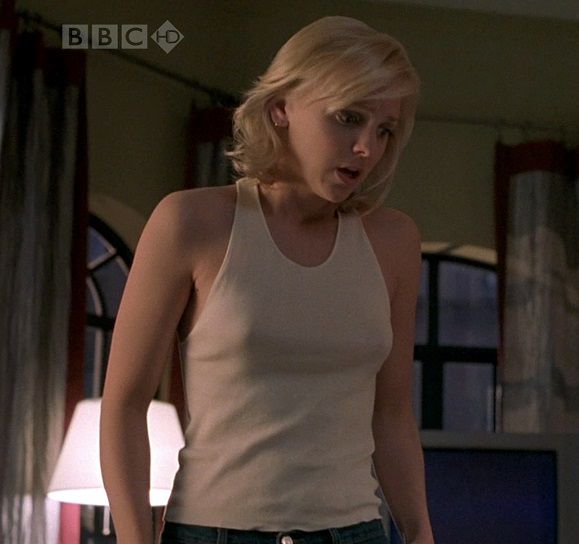 2004
The year of Friends. She starred in five episodes of the legendary TV show in which she played a character called Erica.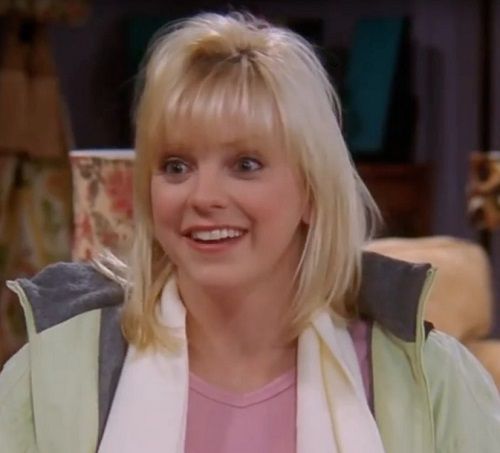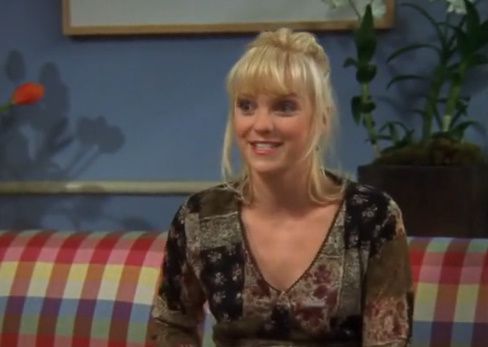 2005
The last year in which Anna housed a completely natural body.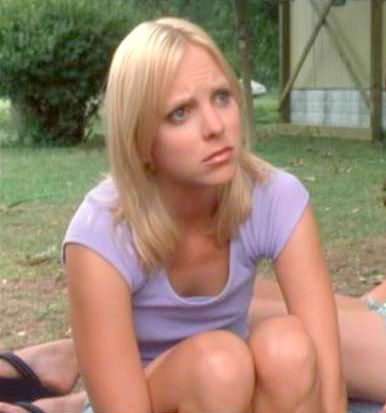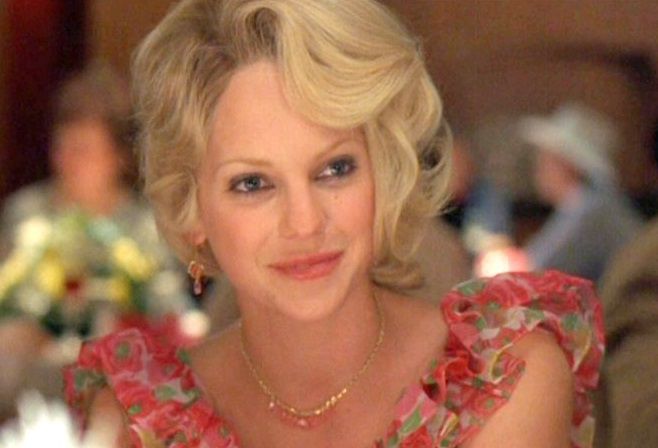 2006
A smiling Anna appearing at the MTV Movie Awards along with a still from her part in Scary Movie 4.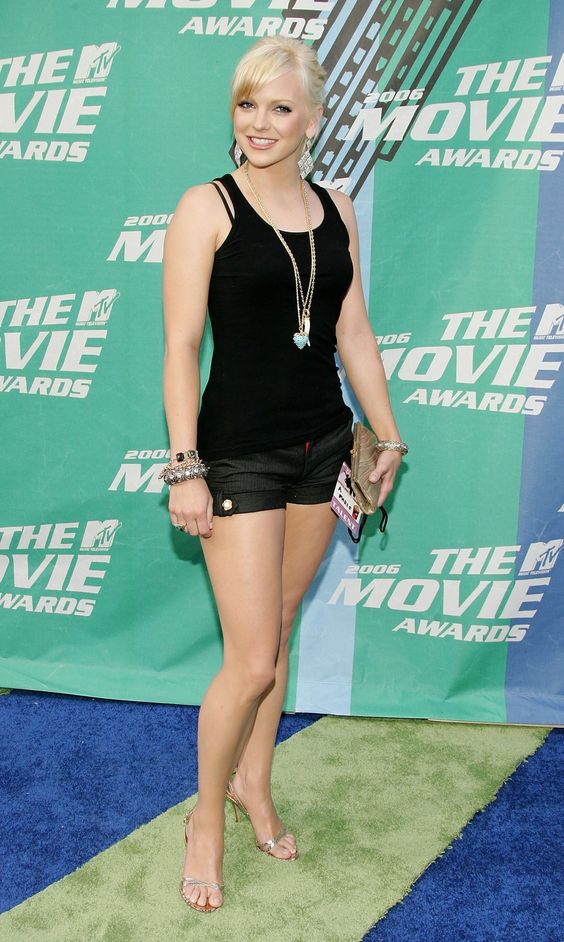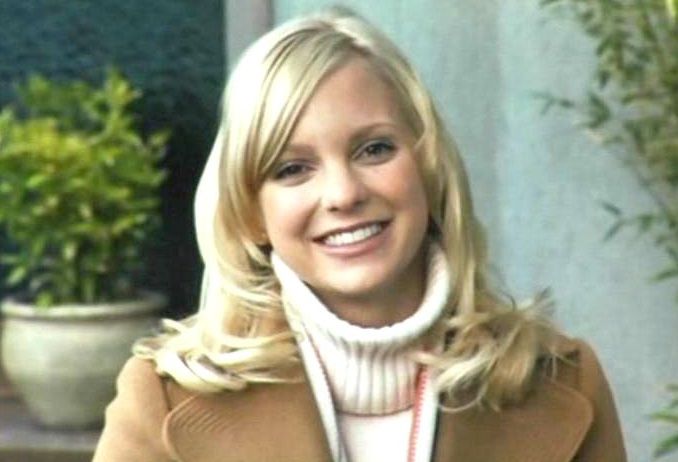 2010
Fast forward a bit to 2010 and we'll introduce you to the first image of her new and improved breasts. The second image where she's wearing a red tank top shows a massive change in her breast size. Her confidence seems to have improved as well.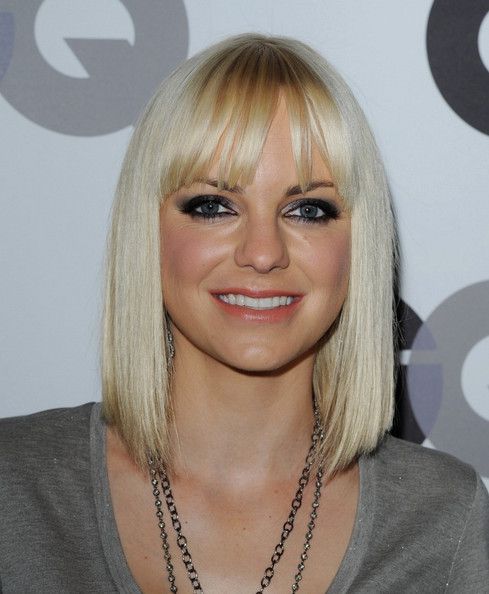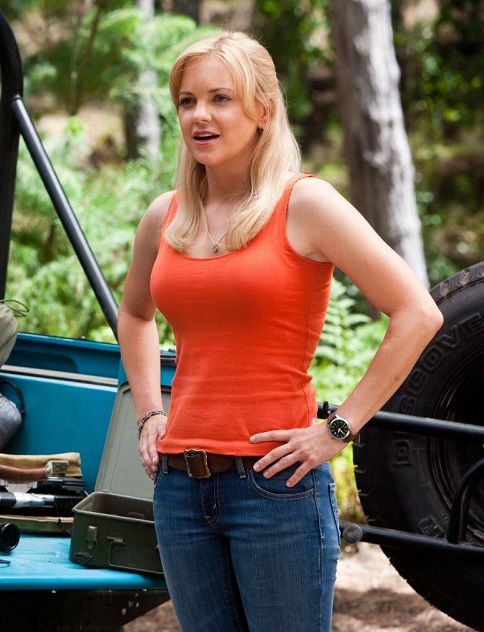 2012
Anna's growing up! She cuts her hair down to unseen lengths for a role in The Dictator. She's now 36-years-old and a veteran of the Hollywood industry.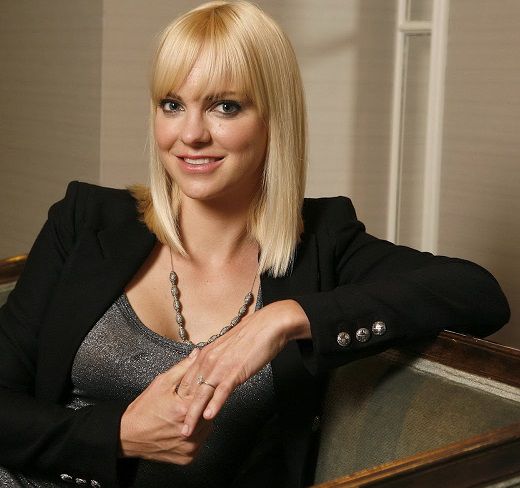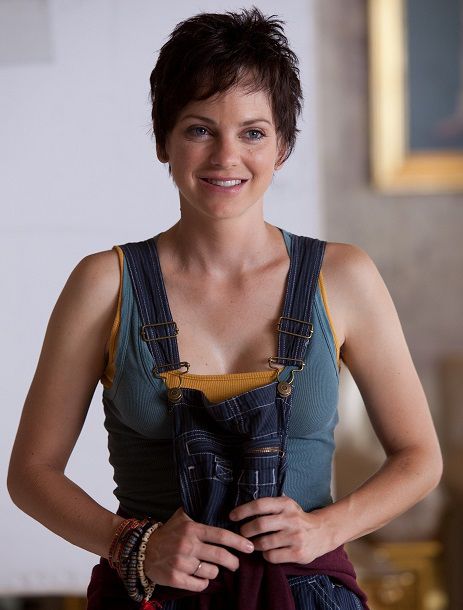 2014
Anna's a seasoned actor here, and a solid figure in the movie scene.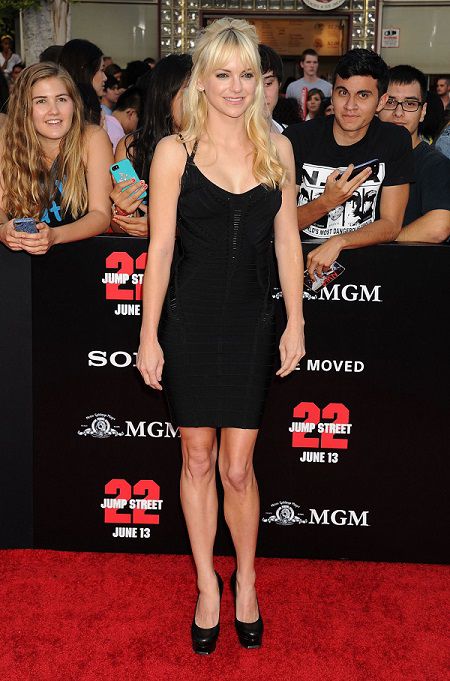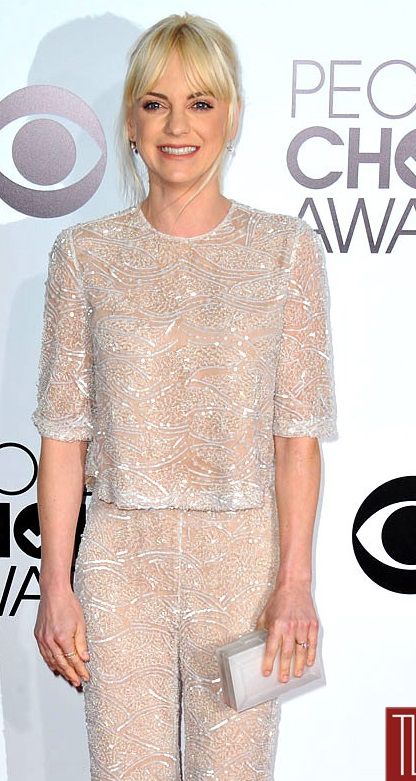 2017
Anna today. She's proud of her body and knows what she wants out of life. Again, the second image shows her breasts appearing firm and round in the white bikini she's wearing. It was posted on her Instagram page early in 2017.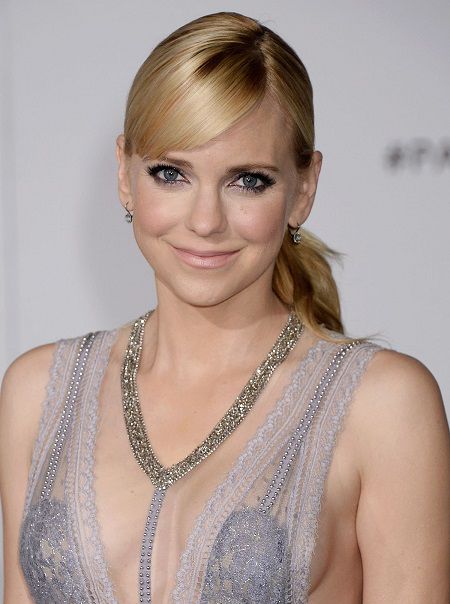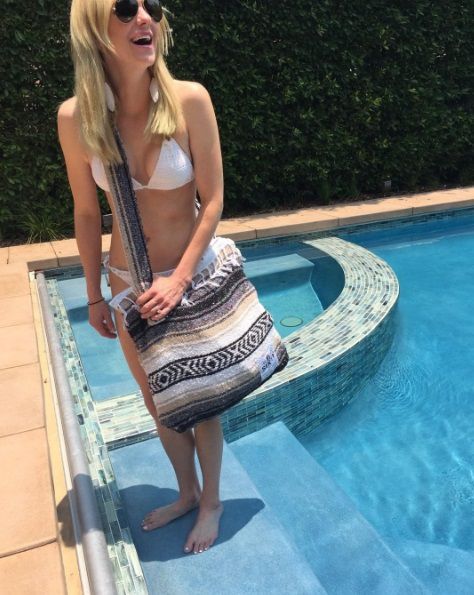 Plastic Surgery Information
The table below contains information on everything from botox to boob job! Check out the status of all Anna Faris' plastic surgeries!