Bella Hadid's Nose Job? Before After Photos Ready
Introduction
Bella Hadid has been one of the fastest-growing models in the past 5 years following her signing to IMG Models in 2014. Did you know her real name is Isabella Khai Hadid? She's smart to switch it to the simple Bella as it's got a far fancier ring to it. Being a model, Bella must pay close attention to maintaining her appearance as best she can. Recently, however, many fans, critics, and fellow models have been wondering whether she's received plastic surgery in order to do so.
Below, you'll find a range of topics surrounding Bella, the changes in her face over the years, and whether or not they were a result of plastic surgery or simply natural aging. We'll also take a look at if there's been any confirmed surgery, or whether it's all just rumors.
Born on October 9, 1996, to one Mohamed Hadid and Yolanda Hadid, Bella is an American of Palestinian origin. She has one sibling, whose name you might recognize as well – Gigi Hadid. Gigi, also a model, signed to IMG Models a year before Bella did in 2013.
Although of Palestinian descent, she was born and raised in Los Angeles, California. Her mother, Yolanda, was also a model which is likely to have massively influenced her and her sister's career paths into the same industry. You can find out more info on Yolanda and her modeling here. Yolanda has been confirmed to have received plastic surgery herself in the form of a boob job. Unfortunately, in 2016, one of the implants ruptured leaving her forced to undergo surgery again to remove the silicone leaking into her body which was believed to be intensifying her symptoms of Lyme disease.
Both Bella, her mother, and her brother, Anwar, were struck with Chronic Lyme disease in 2012, forcing Bella to put her dreams of performing in the 2016 Rio Olympics as an equestrian player on hold. Two years later, Bella moved to New York to study photography. However, shortly after beginning, she followed her sister's footsteps by also signing to IMG Models. Due to the success of the modeling, she dropped out of school and focused on looking her best.
As a model, Bella literally has to look as good as anyone at all times in order to maintain her personal brand. This pressure can be so intense sometimes, that the natural signs of aging can cause great grief to those in the industry. And once such way to combat it, is through plastic surgery. Let's take a look at Bella's before and after photos to see if there's anything hiding behind her face.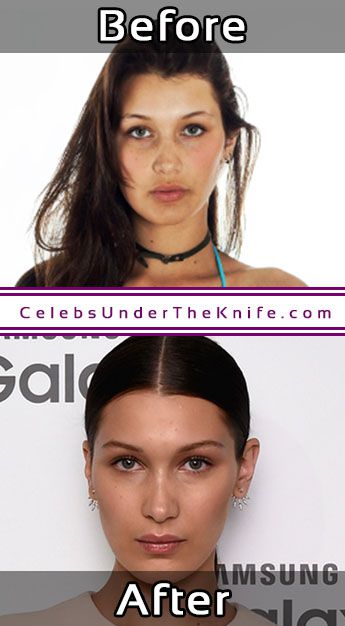 Bella's Nose Job
If there's one part of Bella's face which has the most evidence to back up the fact she has had plastic surgery, it's her nose. The single before and after picture of her below shows us clear evidence of a major structural change in her nose. The before photo on the left is Bella in 2011 when she was just 15 years old – big nose and all. Fast forward five years to 2016, and you'll be greeted with the new and improved Bella on the right. She comes with a narrow, sleek, and adorable nose.
Scanning the rest of the photos all point to the same answer – Bella Hadid has had a nose job. Before she went under the knife, her nose had a much wider structure to it, with the tip pointing far lower as well. Rhinoplasty (the technical term for a nose job) looks to have greatly assisted in reducing the width into something far narrow, and generally more pleasing to the eye. It's no doubt more people have the same opinion with more than 12,000 searches on Google for the phrase "bella hadid nose job". How many results show up? Over 1.49 million results! That's a lot of pictures and a lot of opinions!
Of course, this is all just our opinion. As Bella hasn't released her own official statement regarding the alleged surgery, there's no way we can be absolutely certain one way or the other. If we were able, we would get a couple of qualified surgeons to examine the photos under the microscope, but we'd thought we'd leave it as it is. You have eyes! You can form your own opinion as well.
Feel like checking out some real-time opinions on her nose? Head to Twitter for some of the most recent updates!
Remember, Palestinians (Bella's heritage) are known by the world to have some of the largest noses of any human race. It's come to be known as the aquiline or roman nose – a nose with a prominent bridge, giving it the appearance of being curved or slightly bent.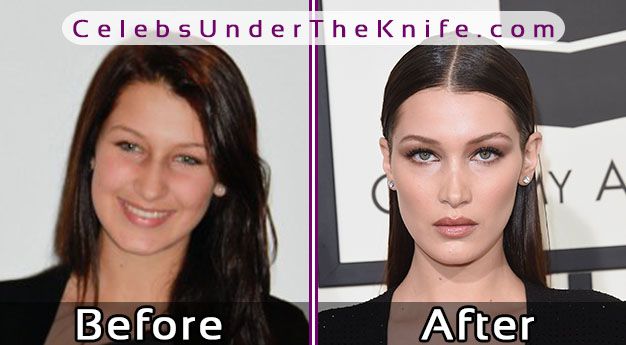 Fancy Some Botox?
If we're talking about some of the most popular cosmetic procedures celebrities have, botox injections are definitely high up on the list. They are simple, cheap, effective, and barely noticeable if done correctly. Botox was traditionally used to correct wrinkles, as in stretch out the skin after they have already appeared on the person's face. Today, however, botox is starting to be used as a preventative tool as well.
As Bella is still quite relatively young and she didn't appear to have any wrinkles or crows feet in the before photos, it's safe to say if she's had botox, she's only had them for the preventative nature. Mary Lupo, M.D. from Dr. Mary Lupa (New Orleans Dermatology) stated if you're as young as 24 years old, and you have tiny lines starting to appear, especially when your face is relaxed, you're a candidate for preventative botox. Bella was 21 years old at the time of writing, so she's coming up to the prime age which may determine whether she has the injections or not.
Models are arguably one of the highest users of botox simply for the fact their face is quite often their career. Any line or wrinkle which shows up will be heavily scrutinized by the media – it's just the world we live in at the moment. So if Bella was to have botox in the near future, it would be completely understandable. Alas, there's no way for us to tell whether she's already had some.
What do you think? Is there any evidence of Bella's botox injections from the photos? It's hard to tell but your eyes may be better than ours! Take a look and let us know.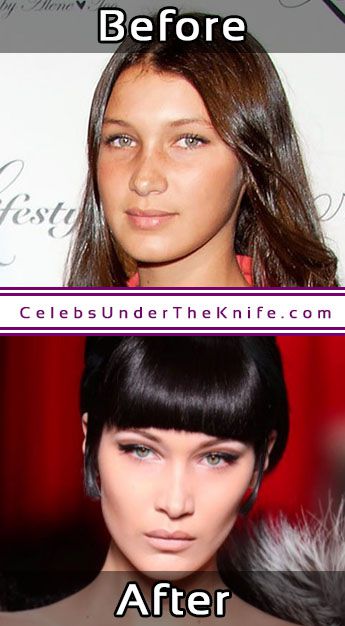 What About Some Lip Injections?
The lips. Oh, the luscious plump lips. Something most, but not all, women dream of having. And some of which turn those dreams into reality with one of the quickest, and easiest procedures known to man – lip injections. Today, the two types of substances most commonly used to be injected into the lips are collagen and hyaluronic acid. Check out the FDA for a brief rundown on each. They classify them as 'soft tissue fillers'.
So – has Bella added to her nose job with some plump lips? Similar to the botox, it simply doesn't look like she has. Generally, women who undergo lip injections go all out and get them as plump and desirable as possible. Bella's lips just don't seem like they're there. Before and after, they look nearly exactly the same. Unless we're completely missing something, or someone has photoshopped all her photos to reduce the size of her lips, we can safely conclude she hasn't had any lip injections…yet.
Who knows what the future might hold – maybe she will eventually take a needle to the lips, that's not for us to decide. As we mentioned, her Mom has had breast enhancements so there is the fact that surgery runs in the family. However, it may have had the opposite effect as the silicone bags ruptured, leaving the substance inside to spill into her body. This may have turned Bella completely away from injecting herself due to the suffering her Mom has endured. If this was the case, it would also make complete sense.
All in all, the only plastic surgery which Bella seems to have gone under the knife for is a nose job. All the rest are just rumors – and until Bella confirms or denies anything herself – that's all they'll remain.
Bella's 6-Year Transformation
We've put together a little timeline from the past 6 years of Bella's life, including photos way back before anyone knew her name in 2011. This is a great way to gradually see the changes in her face which have occurred through what we suspect is plastic surgery.
2011
Bella's a young 15 years old in the photo below. Very little makeup on as well from what we can see. Au natural all the way. This is the beginning of a huge transformation for the future model.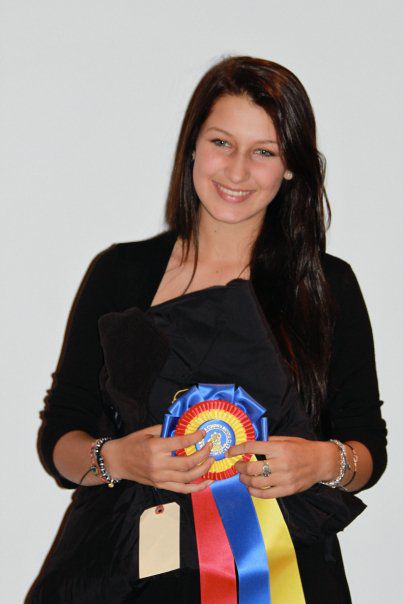 2012
Notice the background of the two images below. Both were taken at fashion events and/or lifestyle events. It's likely the only reason she attended was due to her family and their involvement in the industry.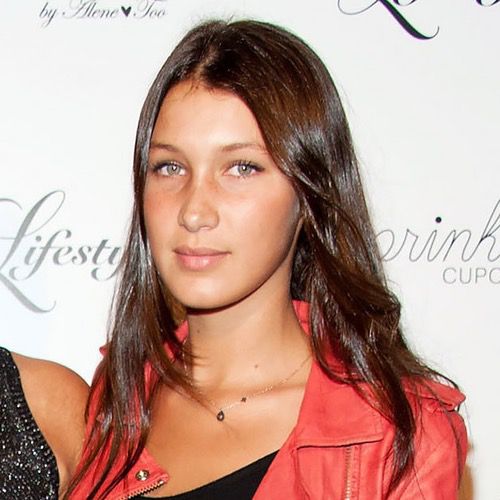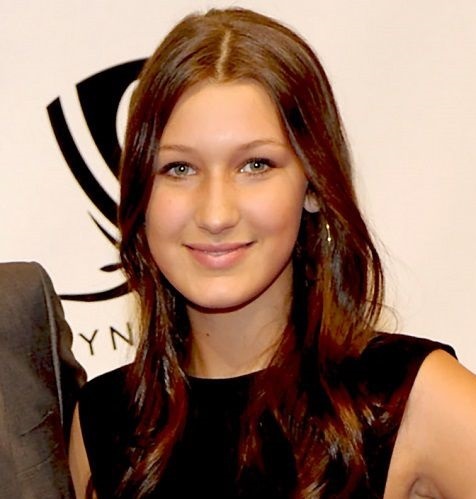 2013
A year before signing with IMG Model. You can see she has started to embrace her looks and be proud of herself in front of the camera. Definitely not shy in showing off her body. This is also the last time you'll see her smile.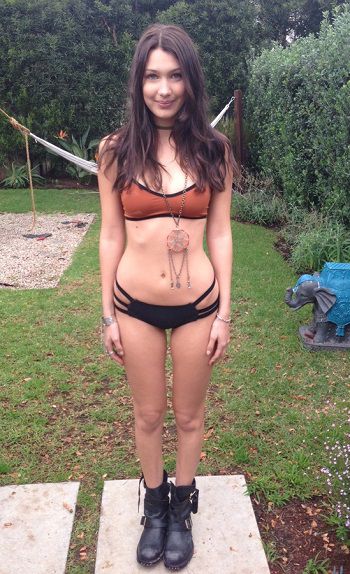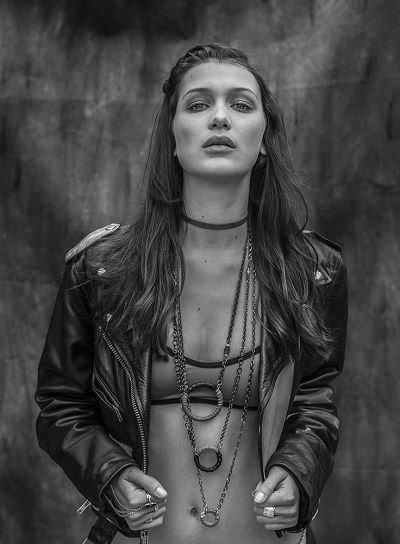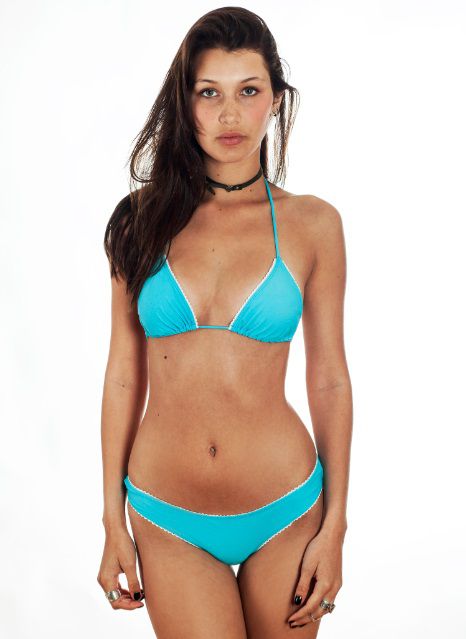 2014
Here we can see the first signs of a nose job. In the background of the first image, you can see it was taken at the IMG Models headquarters (it's back to front in the image).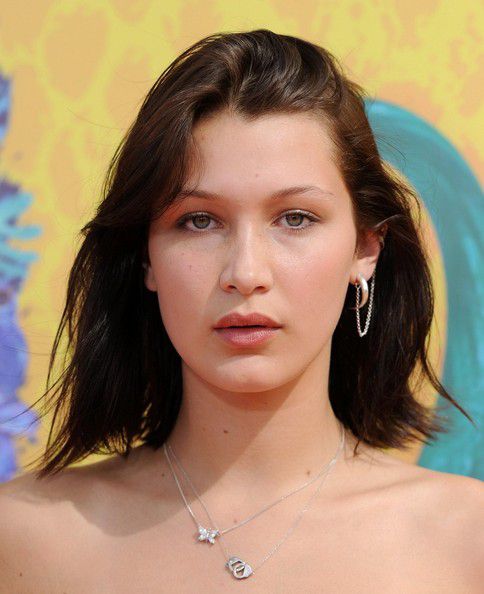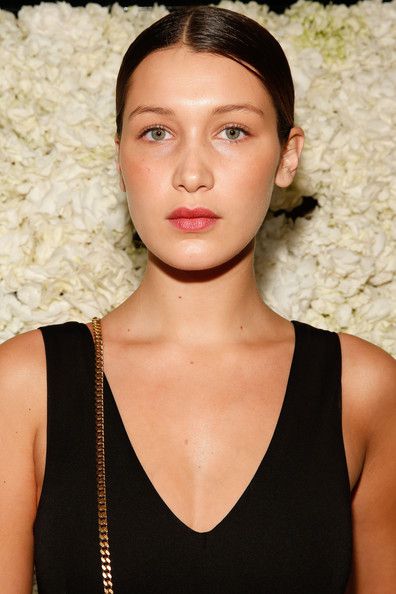 2015
Bella's been a model for a full year now. She wears plenty of makeup wherever she goes and maintains a serious expression as much as possible to keep the wrinkles in check.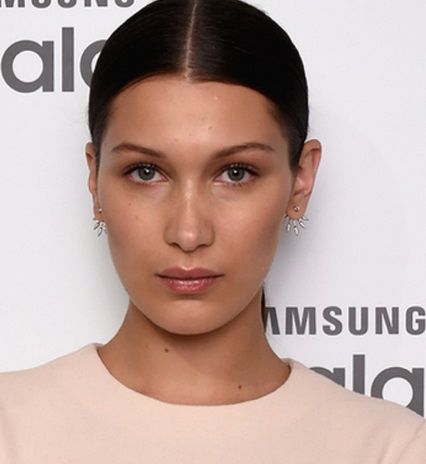 2016
Full blown model mode. Bella shoots to fame following the Model of the Year award from Models.com. She is inundated with millions of new fans and career opportunities. The pressure of maintaining a perfect appearance reaches its peak.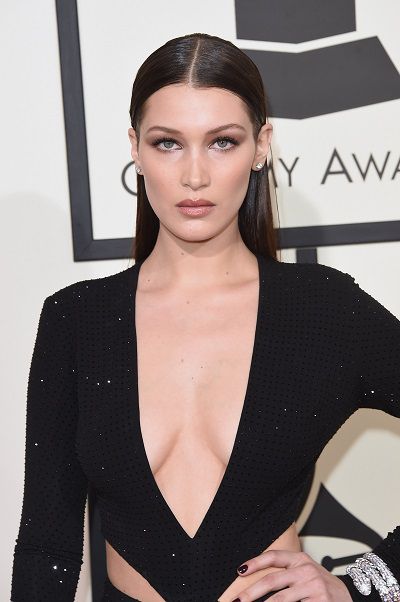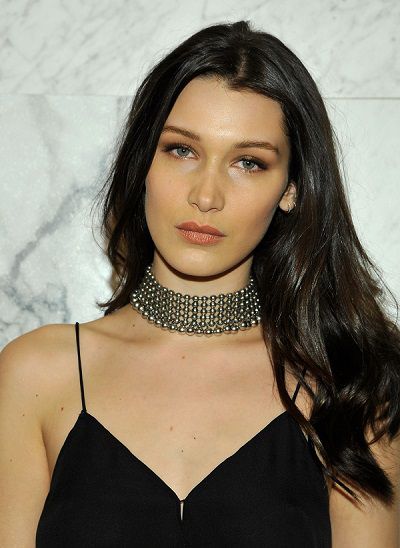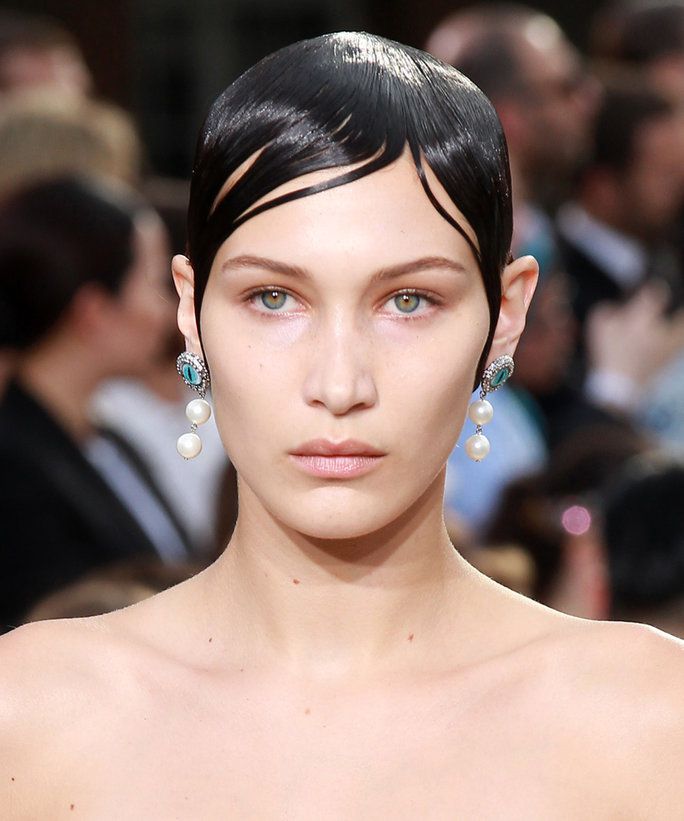 2017
Bella today. Barely recognizable from her photos in 2011. This concludes the end of her 6-year journey. Hope you enjoyed!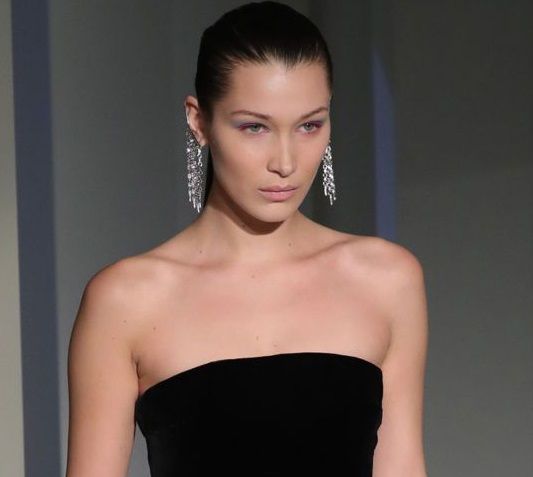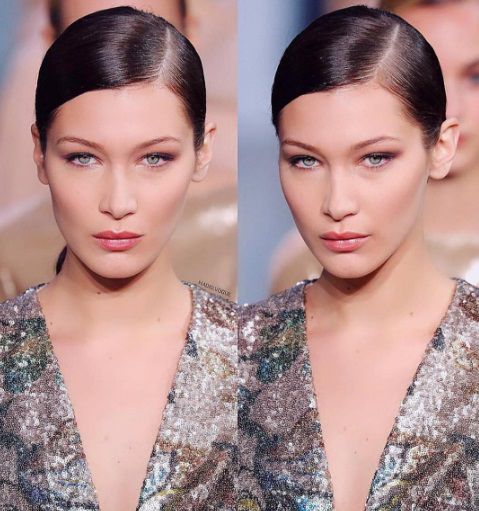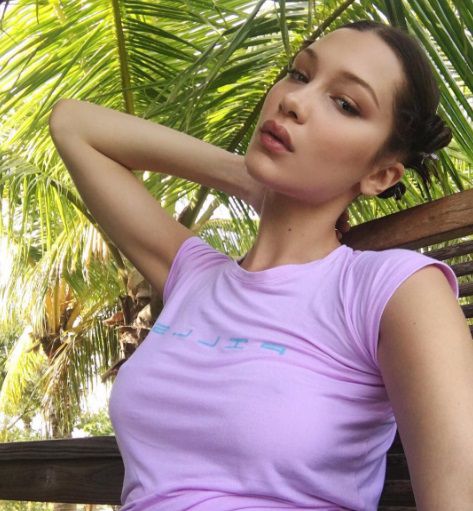 ---
Has Bella Hadid Had Plastic Surgery?
That's not a rhetorical question! Let us know your opinions in the comments below!
---
Plastic Surgery Information
The table below contains information on everything from botox to boob job! Check out the status of all Bella Hadid's plastic surgeries!