Gwen Stefani Lip Injections – Photos Before + After Plastic Surgery
Introduction
Born October 3, 1969, Gwen Renée Stefani may just be one of the greatest female singers of all time. We know! We're going to get a bit of hate for that one, but you know it's partly true! This American singer, fashion designers, actress, TV personality, and activist has had some absolute banger tracks over the past 20 years. As she's nearing the big milestone of 50 years old, us, as well as some of you, are questioning whether Gwen has received some plastic surgery recently. In particular, the noticeable changes in her lips over her lifetime have led to suggestions she may have received lip injections somewhere along the line.
Some of Gwen's most memorable songs include Hollaback Girl, Cool, Rich Girl, The Sweet Escape, What You Waiting For?, and Wind It Up. You can listen to them all over on her Youtube channel which has gained more than 500 million views over its lifetime. Read that again, that's half a billion views. Absolutely insane. Of course, it doesn't even compete with Psy's – Gangnam Style, currently at 2.8 billion views in 2017.
We can't help but sympathize with Gwen, though. All the pressures of constantly appearing in front of people, on their TV screens, and being heard on the radio. The weight on her to keep herself looking top notch must be hard to bear. It's no wonder the plastic surgery allegations have started to fly. She simply looks too good for her age to be considered natural looking anymore. And apparently, her lips stand out as the most susceptible place for her to have received plastic surgery.
Take a look at the before and after photos of her lips, and tell us the questions of lip fillers isn't worth being asked. To us, it definitely looks like there's been some sort of injections into her lips allowing them to look fuller, more plump, and therefore more desirable. A key trait many women in the Hollywood industry strive to constantly own.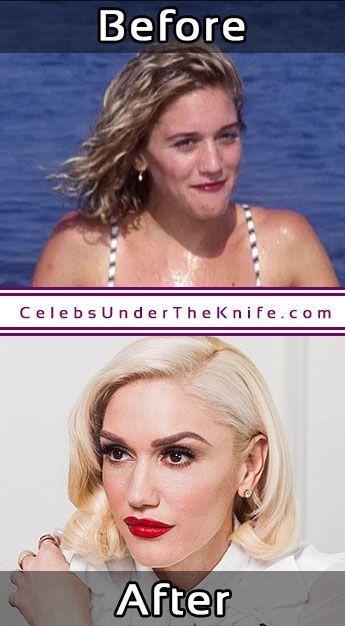 Gwen Stefanie And Her Lip Injections
Again, we advise you to form your own opinion from the Gwen's before and after photos of her lips. One plastic surgeon from Beverly Hills – Dr. Sheila Nazarian of Nazarian Plastic Surgery agrees with the suggestions. He stated in an interview with Life and Style Magazine that Gwen appears to look like she's had multiple operations on her face with fillers, botox, and chemical peels.
Michael Salzhauer from Bal Harbour Plastic Surgery (also known as Dr. Miami) agreed with Nazarian's observation. He believes her lips have been altered into such a plump and luscious form it had to have been lip injections. That's not all – he supported the theory she's also had some needles breach her skin for botox injections. Unfortunately, Gwen has made no official comment on the lip injections questions.
Leaving us all to wonder whether or not she's truly gone under the knife for plastic surgery.
If you want to potentially check out some more photos of Gwen after her surgery, you can check out her Instagram account, Facebook, or Twitter for some of her most recent photos. She has more than 16 million fans across all these accounts, and we're sure many are wondering the same cosmetic procedure questions as well.
Or, you can hit up her website. Gwen has a range of fashion items for sale in her store, along with other information regarding recent news and tour information. Take notes of the tour information as you'll get to see her in person if you go! Perfect opportunity to check out her lips in person to see if she's had collagen or hyaluronic acid injected into them!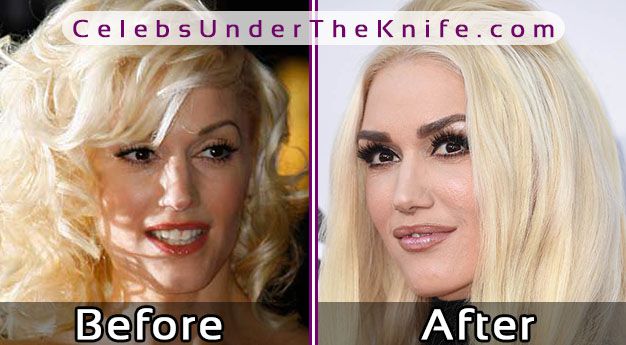 ---
Has Gwen Stefani Had Plastic Surgery?
DO YOU BELIEVE THE PHOTOS? Has Gwen Stefani had lip injections/plastic surgery or not? Tell us in the comments.
---
Plastic Surgery Information
The table below contains information on everything from botox to boob job! Check out the status of all Gwen Stefani's plastic surgeries!