Lauren Graham's Nose Job? Check out the Before + After Photos
Introduction
You know her as Lorelai Gilmore from one of the most famous TV shows of all time – Gilmore Girls. After today, though, you're going to know her as Lauren Graham – the Hollywood superstar who may have had a nose job.
Why may have? We scoured the web, put together the greatest before and after pictures we could for her, but without solid confirmation from Lauren herself, it'll always be a maybe.
Before you go on, you've seen the first comparison photo above – what do you think? Does it look like she's gone under the knife?
To us – and this is just our (semi) professional opinion, but the evidence just doesn't stack up.
There are plenty of other sites siding with the surgeons in saying she's 100% had a nose job (a bit silly we think).
Without compelling photo evidence of the surgery, or a statement from Lauren disclosing the rumors, no one can be 100% certain of anything.
As we say that, let's dive a little bit deeper into the reasoning behind why we think the surgery rumors are all false.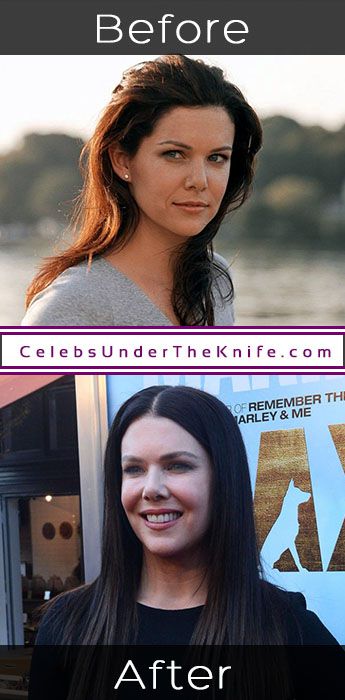 Where's the evidence of surgery?
That's not a rhetorical question. There's plenty of photos showing Lauren in her younger years compared to what she looks like now, and none seem to provide it.
On top of that, there's plenty of photos with different angles of her nose. Allowing us to closely examine whether there are any indicators of her nose having gone under the knife.
We can hear you asking – 'But what do you think CelebsUnderTheKnife?' Well, it's funny you ask that. Because we think the rumors Lauren's alleged plastic surgery should be squashed.
Just like the recent rumors surrounding Ben Savage (star of Boy Meets World). Many people think he's had a nose job – we don't. Check out why we disagree here.
There's no evidence in any of the photos (before or after) which suggests a procedure.
---
The rumors Lauren's alleged plastic surgery should be squashed.
---
Overall, the structure of her nose shows no signs of massive changes. In fact – it seems to be the opposite.
Take a look at the single photo below, her nose looks like it's actually gotten bigger. Especially lower down around the nostrils.
Surgery? Please.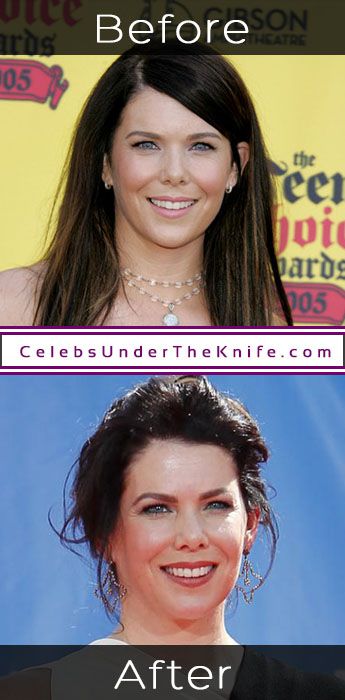 Debunked the nose job – anything else?
By anything else, we mean has Lauren dabbled in a few of the other extremely popular cosmetic procedures making the rounds across the states these years.
A few which instantly come to mind include the classic Botox injections, maybe a face lift, did someone say cheek injections? You don't even go here!
As with the lack of evidence for the nose job rumors, all of those seem to be just that as well – rumors.
---
Evidence suggests Lauren Graham is an all natural beauty.
---
Typically, with those types of cosmetic procedures, the star steps out of the limelight for a while during the healing phase, then come back looking younger than ever.
With Lauren, that just doesn't seem to be the case. There've been no sudden changes in any of her facial features (at least none big enough to warrant the conclusion of surgery).
As such, the photos suggest Lauren Graham is an all natural beauty.
Quite unlike Annabelle Wallis (confirmed nose job). You won't believe the difference it had on her – check out the before and after pics here.
Think we're mental? Let us know – click the button and tell us.
20 Year Transformation
By far, one of the greatest methods of determining is a celebrity has indeed had plastic surgery, is to gather as many pictures as you can of them over their careers and lay them out one after the other.
This method allows you to carefully inspect each of their facial features for changes during this period.
Why are we telling you this? Because it's exactly what we do. And we're going to do it for Lauren as well.
Let's head back, way back to 1996 and see how she's changed since then.
1996
Here's Lauren in her very first acting appearance. She starred in 15 episodes of Townies. A show about three friends stuck in their fishing community – forever.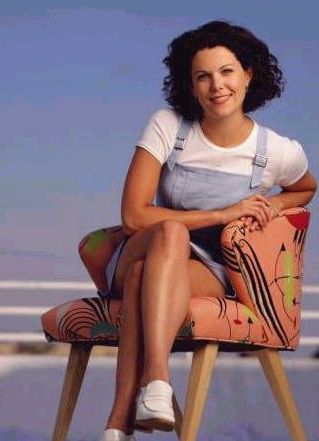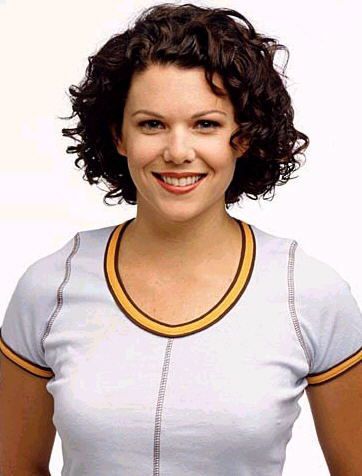 1997
Fast forward a single year, and she's already securing guest appearances on the legendary Seinfeld.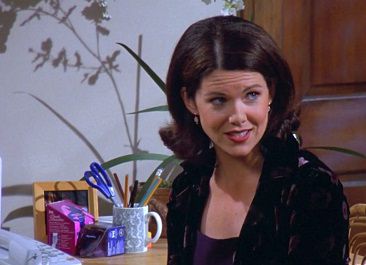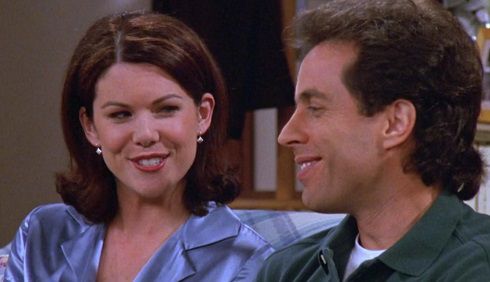 2001
Sweet November was one of the greatest movies released in the year of 2001. And Lauren was in it.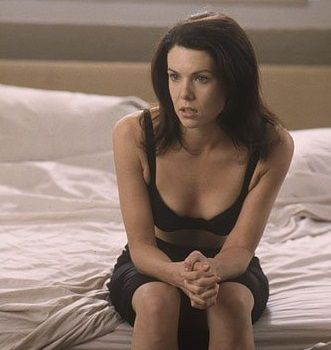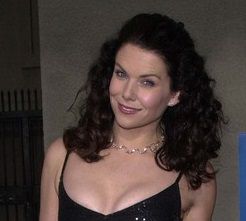 2005
When we searched for pictures of her in 2005, we couldn't believe that one of the movies she starred in that year was The Pacifier. One of Vin Diesel's far lesser known movies (for a good reason).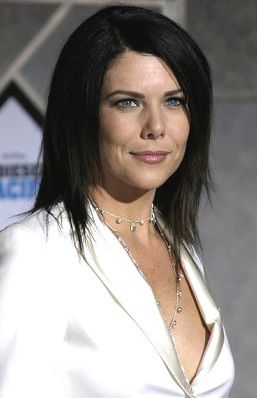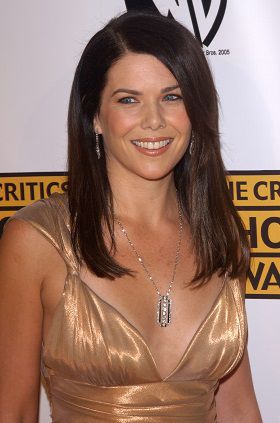 2009
2009 rolls around and she's now 2 years out of her the role she's most known for – Larelai Gilmore in Gilmore Girls (2000-2007). So good, it won 22 awards and was nominated for another 81.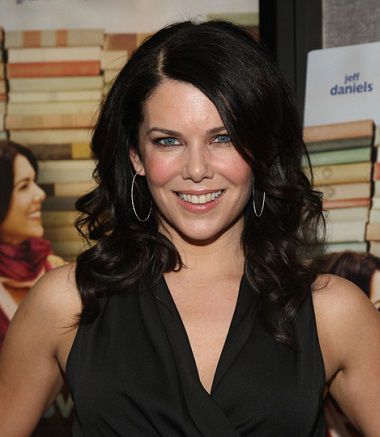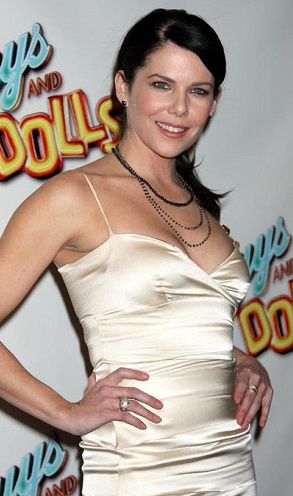 2012
If Rove McManus is known for one thing besides his awesomely hilarious interviews, it's his height. With Lauren towering over him in the first photo here, it only exemplifies if even more.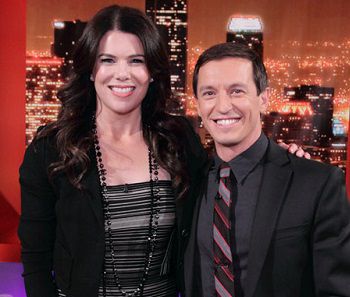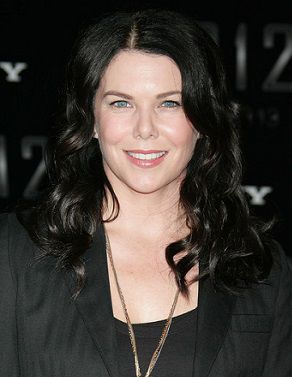 2016
You may notice Lauren put on a small amount of weight over the past few years. Which has led to no less than hundreds of online magazines declaring her as overweight. See here and here.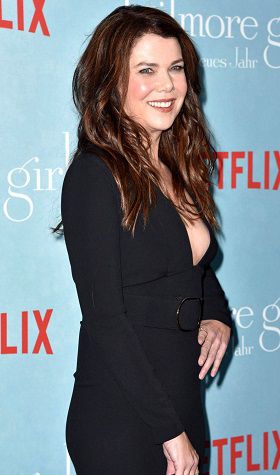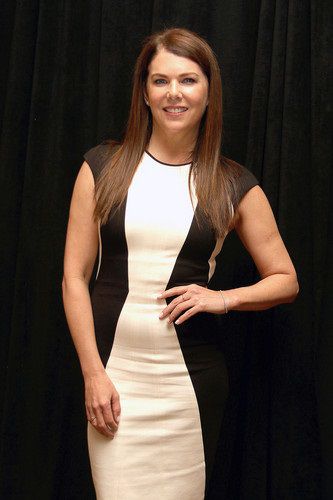 2017
Here we see Lauren at the premiere of Gilmore Girls: A year in the Life (mini-series), followed by a photo of her and her partner, Peter Krause, whom she's been with since 2010.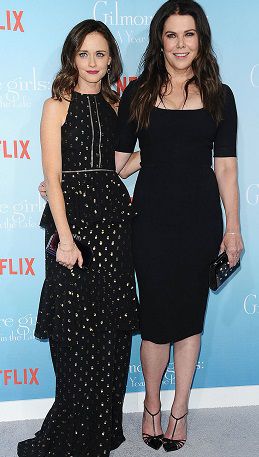 ---
Do you think Lauren's had surgery?
You've seen the photos, it's time to make a decision – are you on the plastic surgery side of the fence or all natural? Tell us in the comments below.
---
If you'd like to keep up to date with everything Lauren, make sure to check out her Twitter feed.
Plastic Surgery Information
The table below contains information on everything from botox to boob job! Check out the status of all Lauren Graham's plastic surgeries!