Alyson Stoner's Crazy Nose Job – Before + After Photos
Introduction
You remember Missy Elliot? Of course, you do, who doesn't. Well, do you also remember her song – Work It? (vid here). Of course you do! You see thee young breakdancing girl, yep – that's Alyson Stoner. But she's a bit different to who she is today.
And by different, we mean we're 96.70% sure she's had a nose job. Check it out the evidence.
Born 1993, Alyson Stoner is likely most known for her acting appearances in the Step Up movies where she played Camille and Cheaper By The Dozen where she played Sarah.
If you take a look at the photos of her in those films, you'll quickly notice her nose looks far different to the photos you'll see of her in 2017.
---
We're 96.70% certain Alyson's had a nose job.
---
Before we get into the specific details, we should say Alyson has neither confirmed nor denied the plastic surgery rumors we'll be taking a closer look at today.
But, based on the evidence we'll be presenting, by the time you reach the bottom, we have no doubt you'll be in 100% agreeance with us.
Onwards.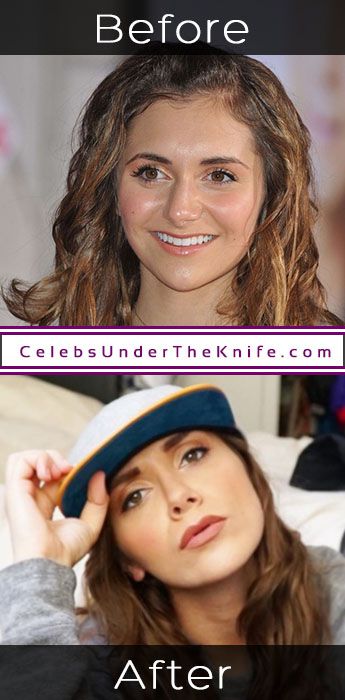 Diving Deep Into Alyson's Nose
No – we don't mean we're physically going to look into her nose (although we could've before the surgery since it was so big). Too far?
Back on track, let's take a look at the evidence which supports our argument. By evidence we mean the before and after photos clearly showing massive structural changes in the overall shape of her nose.
---
The procedure has been completed by the extremely skilled hands of a top plastic surgeon.
---
Take the very first photo comparison at the top of the article. Go on – scroll back up and take another look. What are you doing? Get back up there.
Ok, now that you're back. Tell us you don't clearly see the change. Sure, she's young in the before picture and likely still going through hormonal changes which may affect the shape of her nose. But nothing this major.
By far, the most noticeable change is the bridge of her nose. There is a clear change from a wider, fatter nose in the before picture, to a far slimmer and symmetrical piece of art on the right.
We say art because it looks like the procedure has been completed by the extremely skilled hands of a top plastic surgeon.
Still don't believe us? Good. Tell us why.
But before you do, take a look at these next photos.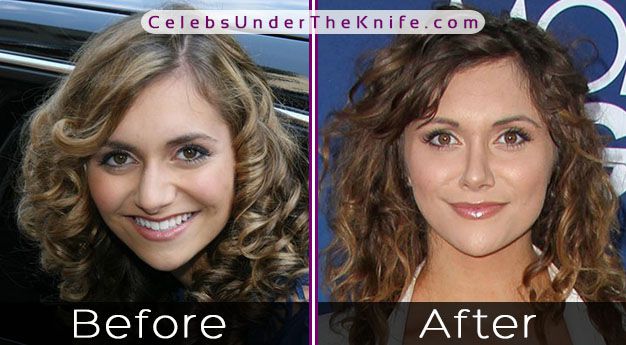 Surely. SURELY you can't argue with the above comparison.
Just look at the curvature of her nose on the left which all of a sudden completely disappears on the right. Sure – it might be magic.
But we're quite certain the answer is a bit easier to explain. And it's with a nose job. It makes even more sense when you are made aware of just how popular nose job are in America.
---
It's becoming more socially acceptable for people to go under the knife.
---
Just how popular you ask? The International Society of Aesthetic Plastic Surgery (ISAPS)(thank god for acronyms) conducts regular surveys of the plastic surgery environment around the world.
The United States came in as the third most popular country for nose jobs. More than 45,500 rhinoplasty procedures were undertaken during the survey. Check out all the stats here.
Ok, but what does this have to do with Alyson? It simply tells us which such high rates of nose jobs in the States, it's becoming more socially acceptable for people to go under the knife.
And in Alyson's case, if she thought her nose was too far out of shape – why wouldn't she?
When did she get her nose job?
Exact dates aren't certain. But after you scroll through the timeline we've put together down below, you'll find an extremely noticeable change between around the 2012-2013 years.
As such, it can be confidently concluded based on our previous experience that this is when she went under the knife.
Let's get into it.
2008
These two are about halfway through her career. The first picture is Alyson at some creative arts awards event, and the second is her at the premiere of the first High School Musical.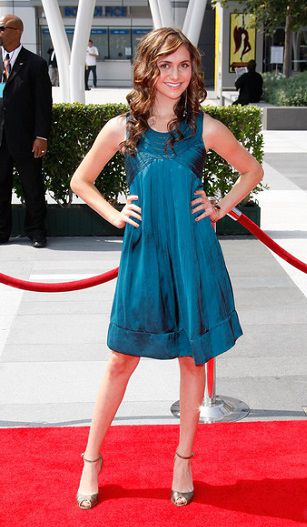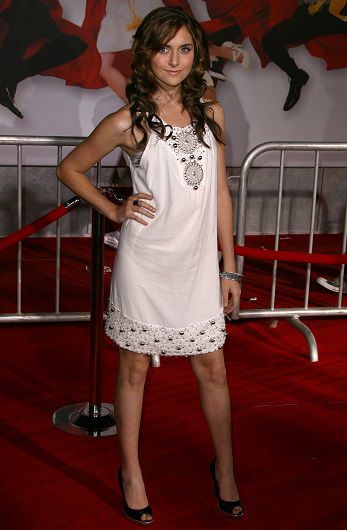 2010
The last time we'll see Alyson with her slightly-off nose. Although, to her, it must've been more than a bit slightly off if she chose to operate on it!
2014
Clear as day – her nose has dramatically changed here. Photo was taken at a Mom's Night Out even as you can just see from the writing on the wall.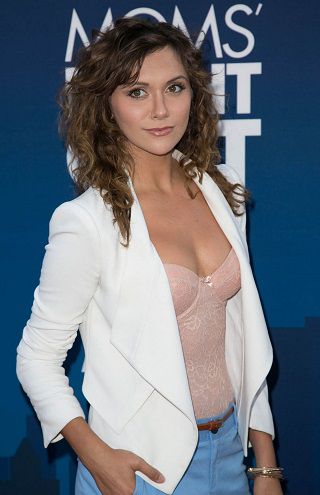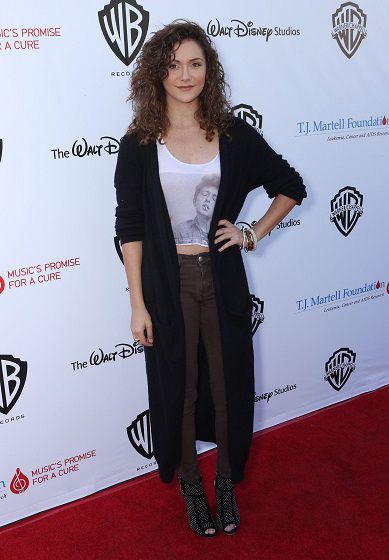 2016
Alyson's growing up pretty fast now as you can see from the wide array of makeup she's now applying.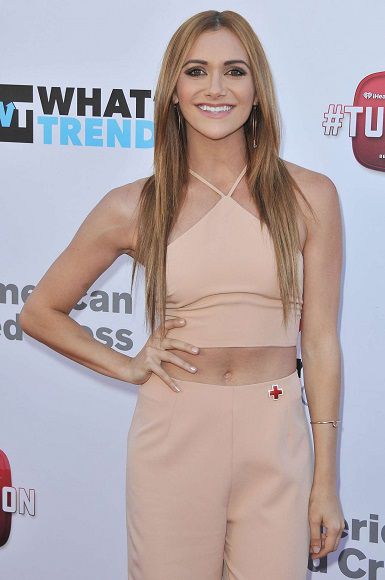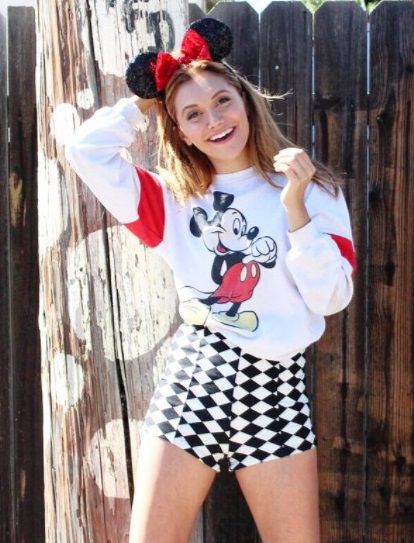 2017
We take that back – now she's all grown up! She's also definitely not shy to show a bit of skin. The outfit in the second photo was worn to Vidcon 2017. It was plucked from her Instagram account.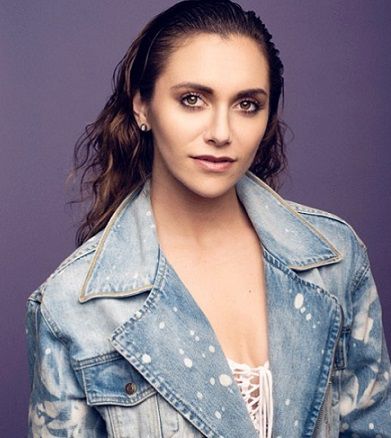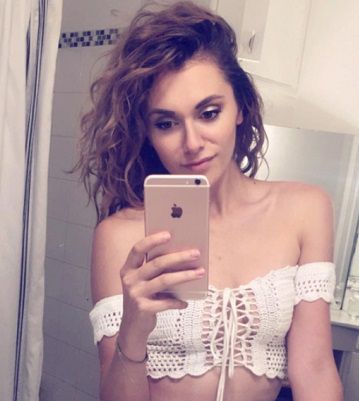 After some more pics? Head to her Instagram account or her Twitter feed.
---
What do you think of Alyson's results?
Do you think she made the right decision to go under the knife? Does her nose look better before or after the operation? Tell us in the comments below.
---
Plastic Surgery Information
The table below contains information on everything from botox to boob job! Check out the status of all Alyson Stoner's plastic surgeries!