Jillian Harris Plastic Surgery Photos Before After
Introduction
The Canadians reading will surely already know who Jillian Harris is. For those who don't, Jillian is a Canadian television personality who's famous for her appearances on The Bachelor and The Bachelorette. She's also an interior designer, having a role in Extreme Makeover: Home Edition and Canada's Handyman Challenge.
Jillian has over 1 million followers on her social media pages, which includes nearly 700,000 on Instagram alone. Of course, with so many people paying attention to your every move, especially when your appearance plays such an important role in your career, there are bound to be questions that pop up.
Some of those questions which have popped up are wondering whether Jillian has had some help from a few of the local surgeons to keep her flawless beauty flawless. What do you think? From the before and after photos – can you spot some signs of plastic surgery?
We sure can. There are some definite changes we're seeing in the photos around her nose and jawline.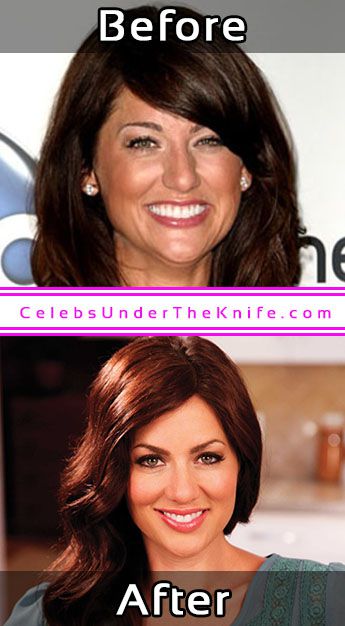 ---
Has Jillian Harris Had Plastic Surgery?
VOICE YOUR OPINION! Let us know in the comments below if you believe the before and after photos of Jillian Harris.
---
Jillian Harris, the former reality TV star reveals that she felt pressure to get plastic surgery after people bullied her about her appearance online.
"Some people are mean. I've found the best way to cope with this is to just feel sorry for them. Think about it…how many emotionally wonderful people will jump onto the old world wide web and lash out at someone they have never met? Not many," she writes.
Jillian says she got a nose job after being bullied online. Photos: Getty
"So if someone says your [sic] fat, have a hot dog nose (yes this happened, and yes I got a nose job because of it) choose the route of empathy instead of anger."
Within the post, titled "10 Things I Learned from Reality TV," Jillian, 35, also share's that she's had no other work done on her face and heralds the benefits of mattifying powder to prevent shine in photos.
She also offers heartfelt wisdom to fans, writing that she's learned not to judge others and that the important people in her life will always love her.
Plastic Surgery Information
The table below contains information on everything from botox to boob job! Check out the status of all Jillian Harris' plastic surgeries!