Amanda Bynes Plastic Surgey Photos – Before and After
Introduction
Oh Amanda, did you really have a boob job and a nose job? After becoming one of our favorite young actresses, absolutely smashing your role in All That, you fell from the stars and ended up in a place no one deserves.
If you've followed along with her life, you'll know she's had a few psychological issues along the way. Posting various strange videos across the social media platforms exposing her true mental state. Some say she turned to a range of substances as well.
It seems indeed as she has undergone some extravagant forms of plastic surgery. Or has she? From the photos below do you believe Amanda has had plastic surgery? We think so.
---
Has Amanda Bynes Had Plastic Surgery?
LOOK AT THE PICTURES BELOW. Do you BELIEVE THEM? Tell us in the comments whether you think Amanda Bynes has gone under the knife.
---
As a matter of fact you don't have to guess whether or not she went under the knife. Because Amanda Bynes revealed herself that she indeed had a nose job and a boob job. If you look at the before and after pictures, you can see the difference.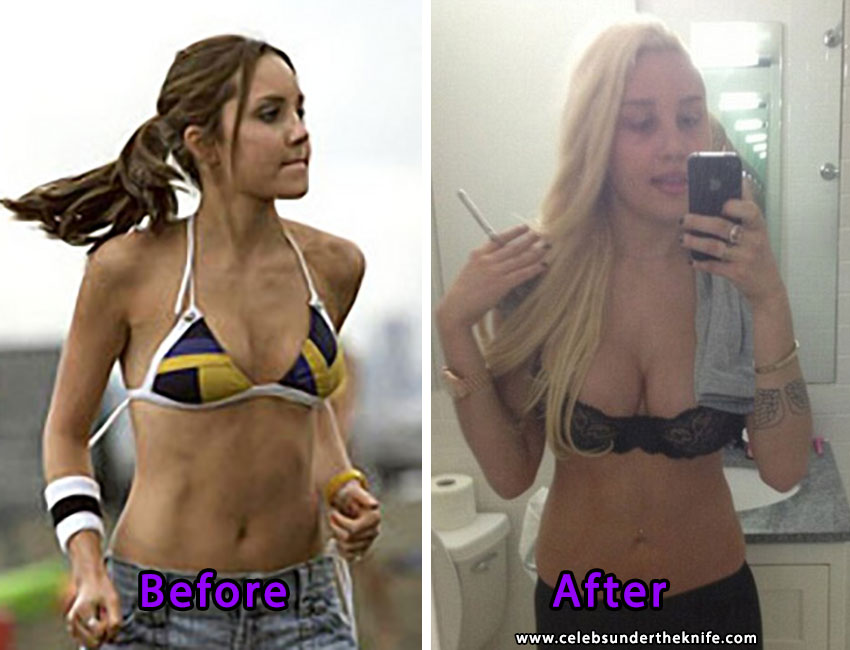 After the nose surgery her nose looks a lot a bit sharper and more defined. It is an improvement although her nose looked great even before the surgery. The star herself was quoted as saying "I had a nose job to remove skin that was like a webbing in between my eyes. I wasn't going to tell anyone, but I look so much prettier in my new photos that I don't want old photos used anymore!"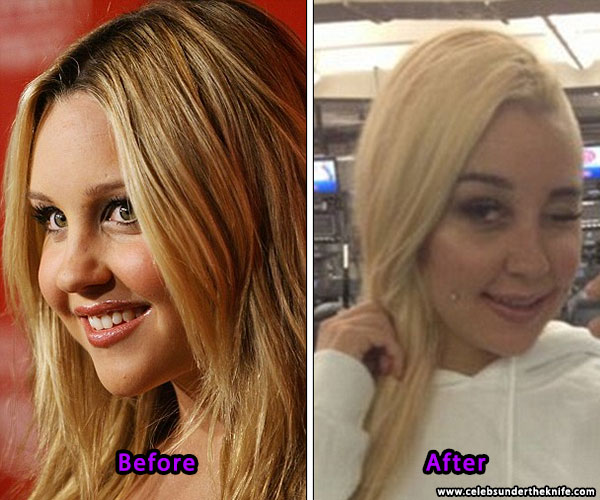 Before her breast enhancement her boobs were smaller (which is the most common case). She obviously wanted a bigger bosom and made that dream a reality. If you look at the before and after picture you will see that her plastic surgery altered her chest's appearance quite much.
Furthermore if you look at her face, you can clearly see the alterations in her face including fuller cheeks, a more defined chin, and new luscious looking lips. All clear indicators of having gone under the knife and being sliced open by the surgeon's scalpel.
Plastic Surgery Information
The table below contains information on everything from botox to boob job! Check out the status of all Amanda Bynes' plastic surgeries!