Tracey Bregman Surgery Photos Before After
Introduction
Tracey Bregman may just be one of the longest-running soap opera actresses the world has ever seen. If you don't know her, she's been playing the role of Lauren Fenmore on The Young and the Restless since 1983. That's not all. She's also been cast in The Bold and the Beautiful since 1992. Talk about a life of drama!
Of course, in all the soap operas, we're starting to think the fictional drama has caught up with her in real life. And plastic surgery seems to have been her way of releasing tension.
Take a look at the before and after photos, and tell us you can't see any visible signs of visiting a surgeon and going under the knife. Didn't think so!
Tracey has been nominated for and won, numerous awards throughout her acting career. More notable wins include the Most Exciting New Actress, Best Young Actress in a Daytime Soap, and Oustanding Ingenue in a Drama Series.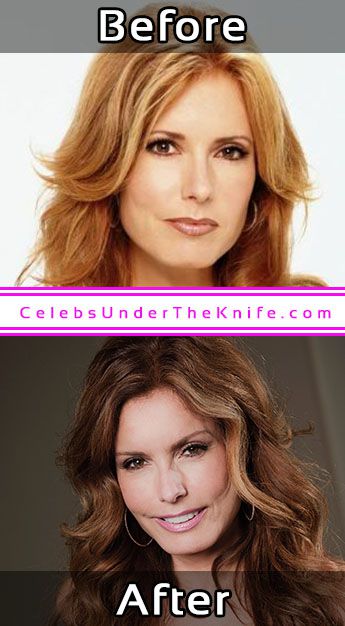 ---
Has Tracey Bregman Had Plastic Surgery?
DO YOU BELIEVE THE PHOTOS? Has Tracey Bregman had plastic surgery or not? Tell us in the comments.
---
Plastic Surgery Information
The table below contains information on everything from botox to boob job! Check out the status of all Tracey Bregman's plastic surgeries!