Ayesha Takia Bollywood Actress Before After Surgery
Introduction
One of India's most famous Bollywood actors has recently posted some images on twitter which have sparked controversy among many of her fans. Those who adore the new lips, and those who are livid. Has Ayesha Takia made the right choice regarding plastic surgery?
What type of plastic surgery specifically? As you can tell from the before and after photos above, Ayesha has gone all out on lip injections. She's pumped them up to near bursting levels.
The Mumbai-born actor has starred in films such as Dor (2006), De Taali (2008), Wanted (2009), Mod (2011), and Aap Ke Liye Hum (2013). Her debut into the film industry was back in 2004 when she was cast in Taarzan: The Wonder Car.
There are rumors that the reason for the plastic surgery is that she's trying to make a comeback in the movie industry, after going hiatus for 4 years. Time will only tell.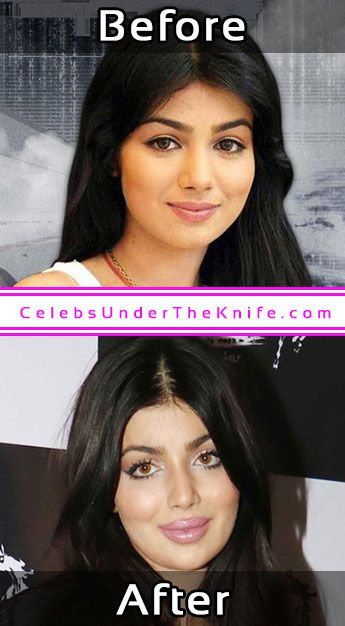 ---
Has Ayesha Takia Had Plastic Surgery?
ENOUGH OF WHAT WE THINK. What do YOU THINK? Let us know in the comments.
---
Plastic Surgery Information
The table below contains information on everything from botox to boob job! Check out the status of all Ayesha Takia's plastic surgeries!